Shane Meadows' BAFTA-winning drama for Channel 4 starts shooting "final four stories" in Sheffield.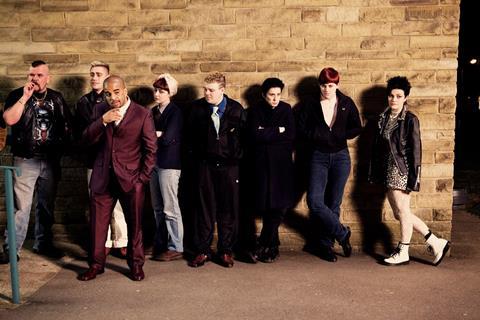 Warp Films has begun shooting the final chapters in Shane Meadows' This Is England series on location in and around Sheffield.
This Is England '90 will catch up with characters including Lol, Woody and Shaun as they enter the new decade, going from bowl haircuts and baggy jeans in the spring to taking ecstasy in the fields, forests and factories of England during the 'summer' of love - which soon gives way to a winter of discontent.
The story began with Meadows' 2006 feature This Is England, which won the BAFTA for Best British Film. Based on the experiences of the director, the coming-of-age story centres on a troubled boy growing up in 1983 who befriends a group of skinheads.
Meadows followed it up with four-part television series This is England '86, co-written by Jack Thorne, which aired on Channel 4 in 2010 to critical acclaim.
This is England '88, a three-part mini-series set during the Christmas of that year and again co-written by Meadows and Thorne, aired on Channel 4 in December 2011.
The new 4 x 60-minute episodes, again co-written by Meadows and Thorne, will mark the end of the story when they air on C4 in 2015.
Meadows said: "We will see an enormous transformation in the lives of our cast over these final four stories as Shaun writes his final chapter with the gang he loves."
Producers are Mark Herbert and Bekki Wray-Rogers.