UPDATE: Police in Lafayette said on Friday the two women who died in Thursday's shooting at the Grand 16 theatre in Lafayette were Mayci Breaux, 21, and Jillian Johnson, 33. The gunman was identified as 59-year-old John Russell Houser.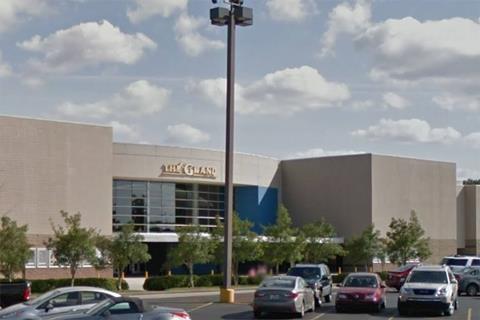 Universal Pictures, the studio behind Trainwreck, which was playing when the murders took place on Thursday, issued the following statement: "All of us at Universal Pictures send our heartfelt sympathies to the victims of this senseless tragedy and their families in Louisiana."
THURSDAY NIGHT REPORT: Police in Lafayette were preparing to work through the night to investigate the aftermath of Thursday's killing of two theatre-goers by a 58-year-old gunman who reportedly then died from a self-inflicted handgun wound during a screening of Trainwreck at the Grand 16 theatre.
An investigation was underway after police cleared the 100 or so patrons from the theatre and detonated a package in a car believed to belong to the gunman. The package was later declared harmless.
Nine people were transported to three area hospitals for treatment to injuries that Lafayette Police Chief Jim Craft said in a press conference ranged from "non-life-threatening to critical."
Thursday's theatre shootings looked set to add even more fuel to the fiery US gun control debate and followed a BBC interview given hours earlier by President Barack Obama in which he cited the failure to pass "common sense" gun laws as the biggest frustration of his presidency.
The Lafayette killings come hot on the heels of two recent massacres by gunmen: last week an attack on two military installations in Chattanooga, Tennessee, left five servicemen dead, while nine people were killed last month in a church shooting in Charleston, South Carolina.
Officers in Lafayette were last night investigating the theatre after the incident, which took place between 7 and 7.30pm Central Time roughly 20 minutes into a screening of the Universal comedy.
Chief Craft confirmed in the press conference that police had responded to an emergency call and entered the venue during the incident.
Craft said the gunman, a 58-year-old white male patron of the theatre, appeared to have died from a self-inflicted wound after discharging multiple shots from a handgun.
It is understood the man was dead by the time police arrived on the scene. He is believed to have been acting alone and at time of writing there was no known motive for the attack.
The police chief added that officers had been deployed to other theatres in the city as a precautionary measure. He said police had learned the identity of the gunman but declined to make it public. As the night wore on it emerged that police were checking addresses linked to the man in a number of southern states.
Craft also said that the gunman had a criminal record, although there was "nothing recent". He did not elaborate on the subject.
Clay Henry, vice-president of Acadian Ambulance, told CNN that nine people were transported to three area hospitals for treatment. Henry said some injuries were "serious".
Louisiana Governor Bobby Jindal visited at least one of the hospitals last night and told how a teacher had been shot inside the theatre by the gunman after she jumped in front of her colleague and then pulled a fire alarm to alert authorities.
Governor Jindal is a public supporter of the right to bear arms. The Guardian noted that in an August 2011 tweet he said he was "honoured" to have received the support of the National Rifle Association in his re-election campaign, adding: "We will continue to protect the second amendment together!"
Trainwreck writer-star Amy Schumer issued a message on Twitter after the incident that read: "My heart is broken and all my thoughts and prayers are with everyone in Louisiana."
American Film Institute president and CEO Bob Gazzale issued the following statement on Thursday night: "Going to a summer movie is a celebration of the American creative spirit and one of our nation's most beloved pastimes.

"Let us stand together in these times of tragedy and embrace what is precious to us — churches, schools and places where the arts can send our spirits soaring. As a national community of artists and audiences, AFI offers our heartfelt sympathies to the victims in Louisiana and their families."
Last week James Holmes was found guilty on 165 charges of first-degree murder, attempted murder and possessing explosives for the massacre of 12 people in a Colorado multiplex almost exactly three years ago to the day.