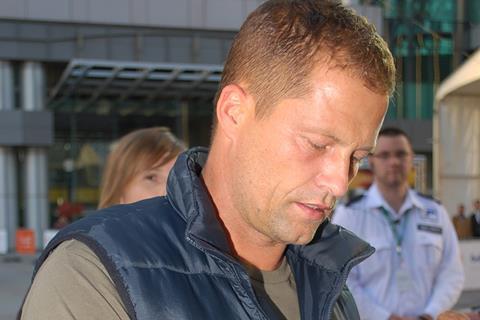 German superstar Til Schweiger has joined Michael Caine and Ben Foster on Medieval, the $20m historical action drama from J.B.J Film and Elevated Films that is set to commence shooting on Monday (September 17) in and around Prague.
Petr Jákl is directing the story, inspired by the legend of 14th century warlord Jan Zizka of Trocnov (Foster), the brilliant Hussite commander and former mercenary regarded as a Czeh national hero.
Zizka and his band of men become bound up with the fate of an heiress and battle a rival king to establish equality for the Czech people. Schweiger will portray Rosenberg, the wealthiest lord in the land, and Caine plays Lord Boresh, Czech King Wenceslaus IV's right-hand man.
Jákl wrote the screenplay and is producing with Cassian Elwes. Medieval is being made with the support of private investors and Czech national and regional institutions, among them the Czech Film Fund, the Prague Film Fund, and Creative Europe – Media.
Additional support for the production comes from the Middle Bohemia Region, the Capital city of Prague, and the President of the Senate of Parliament of the Czech Republic.
Schweiger is best known for roles in Quentin Tarantino's Inglorious Basterds, Eli Roth's The Green Inferno, and Atomic Blonde opposite Charlize Theron.
His directing credits include the Rabbit Without Ears smash German franchise. He is represented by APA and Framework Entertainment.