Global Screen closes several key territories on action thriller ahead of the Cannes Marche.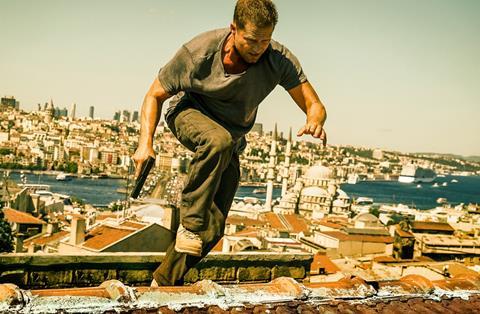 Munich-based Global Screen has secured a raft of sales on chase thriller Nick - Off Duty, directed by Christian Alvart and staring Til Schweiger (Inglourious Basterds, The Guardians).
Sales include to: France (SNDA/M6); Spain (Avalon); South Korea (Cinema Republic); Middle East (Selim Ramio); Poland (Kino Swiat); German-speaking Belgium (Kino Scala); German-speaking Luxembourg (Utopia); South Africa (Silverbird); and Malaysia (Suraya Filem).
Global Screen will present a two-hour version at the Cannes Marche, which kicks off next week.
German star Schweiger plays Nick Tschiller, a tough cop who has lost his wife to the Turkish Mafia. When his teen daughter Lenny runs away to Istanbul to avenge her mother, Nick and his partner Yalcin go after her
and find her in the hands of ruthless Russian gangsters. Lenny is abducted to Moscow and winds up in an organ harvesting clinic, putting Nick in a race against time to save his daughter's life.
The feature is produced by Syrreal Entertainment and Barefoot Films in co-production with Warner Bros. Film Productions Germany.