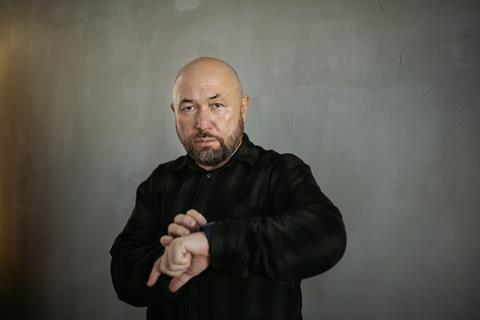 Kazahk-Russian filmmaker Timur Bekmambetov, whose credits include Night Watch, Day Watch, and the English-language Wanted, has launched a contest to crowdsource stories from the global lockdown with which to produce an anthology film.
He is inviting submissions of short videos and script pitches that offer real stories and fictional takes on the coronavirus pandemic that has seen more than a third of the world's population placed under some form of lockdown.
The resulting short films will be told in Bekmambetov's Screenlife format, where the video is framed inside the screen of a computer, smartphone or similar device. It is a format that was employed by Unfriended and Searching that were produced by Bekmambetov's Bazelevs Studio. They were reportedly made for budgets of around $1m and went on to make $64m and $75.5m at the international box office respectively.
The contest, titled Tales From The Quarantine, is being run by Bazelevs Studio, which will aim to produce an anthology feature from the 10 best scripts on a budget of $10,000 each. Backing comes from Cyprus-based financiers Dossor, which has financed Screenlife projects for the past five years.
"What's happening now, there's no way back," Bekmambetov said of the ongoing global situation. "We're in a new reality and it's a screen reality where we communicate, express ourselves and develop ideas.
"It's important for human beings to learn how to humanise this space and I think the only way to do this is to tell stories of our everyday lives. So we have decided to start this new project and allow people to express themselves, using our experience of telling stories on screen.
"Anyone who's trapped at home – from film industry professionals to ordinary people – can pitch in their ideas. We want to show life during the coronavirus pandemic and a world in self-isolation using he screens of laptops and smartphones."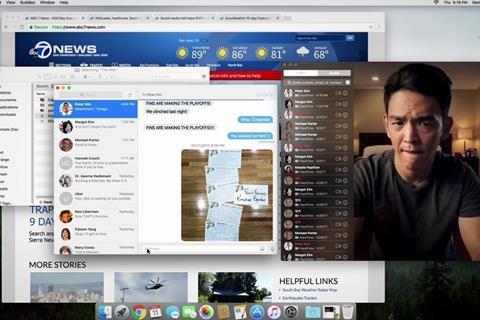 Submissions will be invited throughout the lockdown and two videos will be selected and published weekly on dedicated website screenlifer.com and Bazelevs' social media channels.
The project's co-producer, Maria Zatulovskaya, added: "We are all living in a sort of a movie. All the main events of our lives have moved to instant messengers, video calls and emails, so if you shoot a movie about the lockdown, it should focus on the screens of our smartphones and laptops."
The anthology feature also has the working title Tales From The Quarantine and pitches can be submitted at the Screenlifer website here.
V2. Escape From Hell
Speaking from the Russian city of Kazan, 500 miles east of Moscow, Bekmambetov added that he has completed shooting on upcoming war feature V2. Escape From Hell on March 29, by directing sequences remotely.
"We now have enough to start post-production and have up to six months of visual effects work ahead," he said of the film, starring newcomer Pavel Priluchny.
It will be the first big-budget feature shot entirely in a vertical format for smartphone. It will also receive a theatrical release with a horizontal picture. The film is co-produced by Bazelevs Studio, Voenfilm and MTS, with a release planned for 2021.
The domestic release will be a Russian-language version while an English edition will also be produced for international release.