UPDATED JUNE 23: Hollywood composer also wrote the soundtracks to Avatar, Braveheart and the upcoming Southpaw.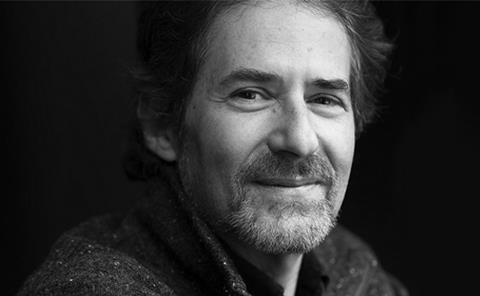 James Horner, the Oscar-winning composer who wrote the score for Titanic, has died in a plane crash. He was 61.
He is reported to have been alone aboard a two-seater private plane, which crashed north of Santa Barbara in California around 9.30am on Monday (June 22).
The crash caused a brush fire that had to be put out by firefighters, according to local fire authorities.
His personal assistant, Sylvia Patrycja, wrote on Facebook: "We have lost an amazing person with a huge heart, and unbelievable talent. He died doing what he loved. Thank you for all your support and love and see you down the road."
Horner was nominated for several Oscars during his career for best original scores and original songs.
These ranged from the bombastic score to James Cameron's Aliens to the sweet original song Somewhere Out There from animation An American Tail - both in 1987.
Other nominations came for Mel Gibson's Braveheart and Ron Howard's Apollo 13, both in 1996.
But his two wins, in 1998, were for perhaps his most famous work on Titanic. The soundtrack, including Celine Dion song My Heart Will Go On, which Horner wrote with Will Jennings, became one of the biggest-selling film score album of all time, selling around 30 million units.
Upcoming films scored by Horner include Antoine Fuqua boxing movie Southpaw, starring Jake Gyllenhaal, and Chilean miners drama The 33, starring Antonio Banderas.
On June 23 the Gorfaine/Schwartz Agency issued the following statement: "It is with the deepest regret and sorrow that we mourn the tragic passing of our dear colleague, long-time client and great friend, composer James Horner. An avid and experienced pilot, James was flying a single-engine aircraft that crashed in a remote area of northern Ventura County, California, shortly before 9:30am PST on Monday morning. He was 61 years old.
"Our thoughts and prayers are with James' family at this difficult time, and also with the millions of people around the world who loved his music. A shining light has been extinguished, which can never be replaced. It has been an honour and a privilege to have worked with James since the inception of our agency. For more than three decades, his unique creative genius made an indelible imprint on each of our lives and on those of the entire Hollywood community. There is not a person in our GSA family who wasn't touched by the power and reach of his music, and who isn't diminished by his loss.
"We express our love and sincere condolences to James' wife Sara and his two daughters, Emily and Becky. And we take comfort in the belief that in his last moments, James was doing something from which he derived such great joy. His spirit will continue to soar, and he will be with us always.
"Michael Gorfaine, Sam Schwartz, and everyone at the Gorfaine/Schwartz Agency."
Director Ron Howard, who worked with Horner on seven films including Apollo 13 and A Beautiful Mind, paid tribute to the composer on Twitter and said: "My heart aches for his loved ones."
Brilliant Composer James Horner, friend & collaborator on 7 movies has tragically died in a plane crash. My heart aches for his loved ones.

— Ron Howard (@RealRonHoward) June 23, 2015