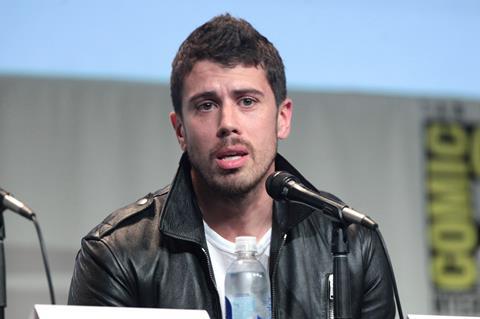 Toby Kebbell has joined the cast of Niels Arden Oplev's Daniel, playing US reporter James Foley, who was executed by ISIS.
Kebbell's credits include Destroyer, the upcoming Bloodshot, RocknRolla, War Horse, Dawn Of The Planet Of The Apes and Black Mirror.
Daniel follows the story of Danish photographer Daniel Rye, who was captured working in Syria in 2013 and held hostage by ISIS for 398 days. He was in captivity with 23 other foreign nationals including Foley. To date, Rye is the last hostage to escape ISIS captivity alive.
The film is shooting in three parts for a total of 10 weeks – the Goteborg, Sweden portion of the shoot is now completed, and it will move to Denmark in November and finally to Jordan in January.
Oplev told Screen: "Our fabulous UK casting director Jessie Frost brought up Toby Kebbell as James Foley. We were immediately drawn to him because of his obvious talent and his impressive body of work. On top of that, Toby resembles James in look and age, and he has great passion for interpreting an iconic American character like James on the big screen. We are very excited about the material that we already have shot with Toby, and we are looking forward to continue the work with him in Jordan."
The previously announced cast includes Esben Smed as Rye and Anders W Berthelsen as the negotiator.
TrustNordisk handles international sales. Nordisk will release in Denmark in September 2019.
Producers are Morten Kaufmann and Signe Leick Jensen for Toolbox Film. Co-producers are Annika Hellström of Cinenic, Erika Malmgren, Gudny Hummelvoll (Hummelfilm), Morten Rasmussen (Deluca Film), Peter Possne (Film I Väst). Oplev executive produces alongside Berthelsen.
The film is supported by the Danish Film Institute, Nordisk Film & TV Fond, Swedish Film Institute, Norwegian Film Institute, West Danish Film Fund, DR, Filmklubben in association with SVT, YLE, Eurimages, Creative Europe and Oktober Oy.
Eric Kress will serve as DoP, Anne Østerud as editor.
Anders Thomas Jensen wrote the screenplay, based in part on Puk Damgård's bestseller Ser du månen, Daniel.
Oplev told Screen in Cannes: "For me it's a very hopeful story. It carries an important message of real people in conflict with the evil or religious fundamentalism."
Oplev previously directed films including the original 2009 Swedish version of The Girl With The Dragon Tattoo, 2017's Flatliners and TV series including Mr Robot and Under The Dome.