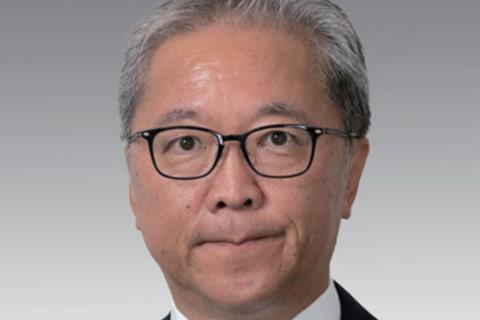 Japanese media group Toei Company has announced the death of its CEO and president Osamu Tezuka. He was 62.
The cause and date of death was not revealed for the executive, who is no relation to the popular manga artist of the same name. Toei said a private ceremony would be held for family members, with an additional memorial event for colleagues and industry.
The company also announced that its managing director and chairman Noriyuki Tada will take on the role of president.
Tezuka joined Toei in April 1983 and spent nearly 40 years at the company, which includes the Toei Animation studio and T-Joy cinema chain as well as several film and TV production studios and post-production houses.
He became a member of the board in June 2012 before being promoted to managing director in June 2016 and elevated to president and CEO in June 2020.
In a recent company report, Tezuka wrote: "Toei has the passion, affection and technology for creation, and with our mission to 'forever provide content enjoyed and loved by many people around the world,' we will continue contributing to society."
Growth plan
Following the announcement, the Tokyo-based company unveiled its "medium-to long-term vision", outlining plans for growth over the next 10 years.
It includes developing titles with a focus on global distribution, in response to the emergence of global streaming platforms, and creating more original IP.
The company committed to creating two live action titles per year (one each at Tokyo Studios and Kyoto Studios) and at least one animated title annually. It will aim to earn at least ¥3bn ($22m) in box-office revenue per film in Japan and create "major titles" aimed at the global market.
It stated that Toei Group had recorded the highest annual box-office revenue to date, due to the performance of The First Slam Dunk, The Legend Of Butterfly and One Piece Film Red. The latter was Japan's top grossing title of 2022 with more than 13.7 million admissions and box office revenue of over $140m (¥19bn).
The strategy also outlined that Toei intends to grow international revenue as a share of its total from its current level of 30% to 50% by 2033.
In addition, it will aim to provide opportunities for young creators, win awards for its films in Japan and oversea, and actively pursue "experimental endeavours".
Toei said it would proactively invest in planning and production over the next three years; would establish infrastructure to create and distribute global content for both live action and animated titles from 2026; and create and distribute "a wide range of content loved all over the world".