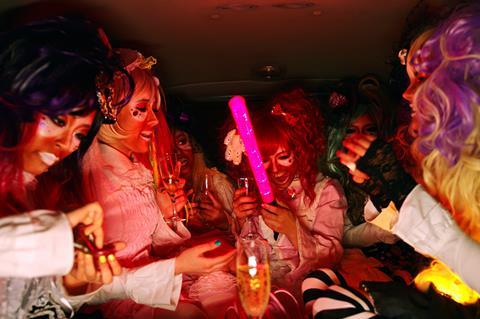 Breaking Glass Pictures has acquired North American rights to Tokyo-set thriller She's Just A Shadow, Adam Sherman's follow-up to his 2012 SXSW selection Crazy Eyes.
Sherman's third feature centres on a matriarchal crime family embroiled in a brutal gang war as a deranged killer leaves a trail of victims on railroad tracks all over Tokyo. The only thing more dangerous than the killer is the vicious love triangle within the family itself.
The modern take on the gangster genre plays out against a dreamlike backdrop of ultra-violence and sex as everyone tries to rewrite their futures and cheat death.
Sherman, who produced Wristcutters: A Love Story and Larry Clark's Marfa Girl and Marfa Girl 2, produced She's Just A Shadow alongside Brian Kobo in association with Michael Gion.
Tao Okamoto from The Man In The High Castle and The Wolverine stars alongside Haruka Abe (47 Ronin) and Loka pop star Kihiro in his acting debut.
Breaking Glass CEO Rich Wolff brokered the deal with Michelle Chang of Ramo Law and the distributor plan a premium VOD and theatrical launch on July 19. Breaking Glass will launch in New York, Los Angeles, and plans to announce other major markets shortly.
"This film kind of came out of madness," said Sherman. "Inspired by 'what ifs' with characters from my childhood like Snidley Whiplash, Nel Fenwick, and Dudley Do-Right maybe not showing up in time, my interests in forensic science, and real-life situations blown way out of proportion, the story just fell into place against the beautiful backdrop of Tokoyo."
"Director Adam Sherman perfectly blends sex, drugs, trains and the Yakuza into the perfect midnight madness cocktail," said Wolff. "She's Just A Shadow will not disappoint fans of extreme cinema."