The only filmmaker Hayao Miyazaki would ever acknowledge as his apprentice to be celebrated at TIFF.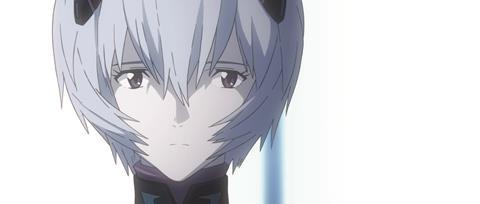 The Tokyo International Film Festival (Oct 23-31) is to host the first-ever major showcase of prominent Japanese filmmaker Hideaki Anno.
The World of Hideaki Anno will include screenings of around 50 of of his works, including TV and theatrical animation, short films he created when he was at school, commercial films, and promotional videos.
Ritual, which won the TIFF Best Artistic Contribution Award in 2000, and Love & Pop, which featured in the special screening section at TIFF in 2007, will be part of the collection. Further details will be announced at the launch of the TIFF line-up in late August.
Japanese animation will receive major focus at this year's TIFF, with the Anno showcase at the centre.
At an early stage of his career, Anno impressed legendary Studio Ghibli filmmaker Hayao Miyazaki, who subsequently hired him as an animator on his film Nausicaä of the Valley of the Wind.
Anno went on to create a string of hits, including 1990's Nadia: The Secret of Blue Water, the first television series he directed; and the animated Evangelion series, which has become a global phenomenon.
Studio Ghibli producer Toshio Suzuki, who collaborated with Anno on a number of works, described the filmmaker as the only man Hayao Miyazaki would ever acknowledge as his apprentice.
"Anno always brings back memories of the time we created Nausicaä of the Valley of the Wind," said Suzuki.
"As soon as we agreed that he'd work on the God Warrior character, he came to our studio and never left until the work was completed, sleeping under our desks.
"That was three decades ago, and there is no one in Japan now who doesn't know of him."
TIFF screenings will be extended this year from the Roppongi area to Nihonbashi and also the Kabukiza theatre, the main theatre for traditional Kabuki performances in Tokyo. The screenings of The World of Hideaki Anno are set to be held at TOHO Cinemas Nihonbashi.