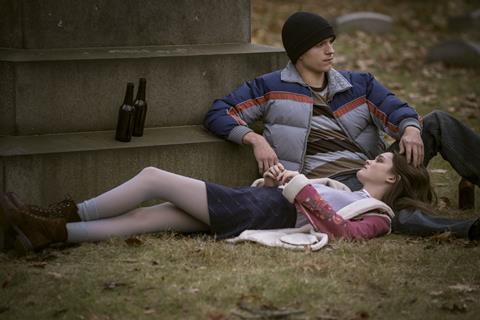 Apple's awards season prospect Cherry starring Tom Holland has landed an awards-qualifying February 26, 2021, theatrical release date.
The film will debut on Apple TV+ on March 12, 2021, and marks the first non-Marvel Studios feature directed by Anthony and Joe Russo since You, Me And Dupree in 2006.
Based on the book by Nico Walker and adapted by Angela Russo-Otstot and Jessica Goldberg, Cherry follows an Iraq war hero who returns home with PTSD, becomes a drug addict, robs banks, and shatters his relationship with his one true love against the backdrop of America's opiod epidemic.
Starring alongside Holland (Spider-Man franchise, upcoming Chaos Walking) are Ciara Bravo, Jack Reynor, Michael Rispoli, Jeff Wahlberg, Forrest Goodluck and Michael Gandolfini.
The Russos produced alongside Mike Larocca, Jonathan Gray, Matthew Rhodes, Jake Aust, and Chris Castaldi