Dome Karukoski's biopic will have its world premiere at the Swedish festival.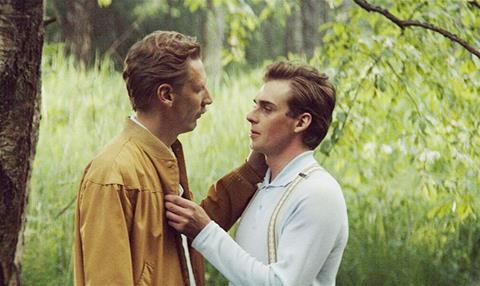 The world premiere of Dome Karukoski's Tom Of Finland will open the 2017 Goteborg Film Festival (January 27–February 6).
In honour of the festival's 40th anniversary, the film will show not only at Goteborg's Draken cinema but also at a total of 40 locations throughout the region.
The film is a biopic of Touko Laaksonen, the gay art icon who became known as Tom of Finland. The story follows his life as a soldier during the Second World War, through violence and persecution in Helsinki, to liberation in liberal California. Pekka Strang plays the lead role.
"We are very proud about being able to screen Tom Of Finland as the opening film. It's a beautiful, intelligent and deeply moving portrayal of a fascinating life and a unique artistry. Tom Of Finland is an artistically powerful film possessing great power to attract international attention, which makes it the perfect opening film for the Göteborg Film Festival," the festival's artistic director Jonas Holmberg said.
Protagonist Pictures handles sales.
Aleksi Bardy, Miia Haavisto and Annika Sucksdorff of Helsinki Film produce. Gunnar Carlsson of Anagram Väst in Sweden, Miriam Nørgaard of Fridthjof Film in Denmark, and Ingvar Thordarson and Sophie Mahlo of Neutrinos Productions Germany will serve as co-producers, in collaboration with in Mike Downey and Sam Taylor of Film and Music Entertainment (F&ME) UK.
Director Karukoski's previous credits include The Grump, Heart Of A Lion and Lapland Odyssey.