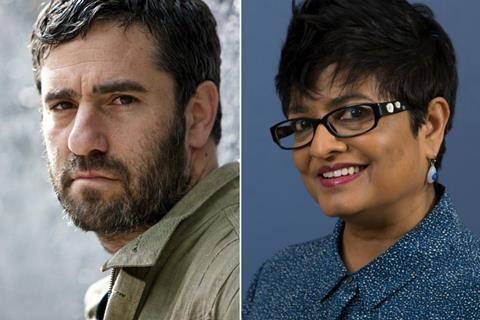 The BFI Flare LGBTQ+ Film Festival has announced the industry programme for its 2019 edition, which runs from March 21-31.
'The Makers', a series of one-to-one interviews with individuals who have made a major contribution to LGBTQ+ film and television, will feature sessions with Israeli filmmaker Tomer Heymann (Jonathan Agassi Saved My Life), and the UK's Pratibha Parmar (Alice Walker: Beauty In Truth) and Kristiene Clarke (The Truth About Gay Sex).
Panel events include 'Standing out from the Crowd(fund)', a discussion about how crowdfunding can be used for LGBTQ+ work, with filmmakers who have successfully crowdfunded work that features in the main festival programme.
'In Search of the Truth: Filming Queer Biographies' will examine the intricacies of telling 'true' queer stories, from the legalities of who owns a person's history, to the ethical dilemma of applying contemporary understandings of gender and sexuality to historical figures. Participants include producer Elizabeth Karlsen and writer-director Chanya Button.
BFI Flare has also announced that actor Terence Stamp will attend the 25th anniversary screening of Stephan Elliott's 1994 comedy drama The Adventures Of Priscilla, Queen Of The Desert.
As previously announced, the festival will open with Button's Vita & Virginia starring Gemma Arterton and Elizabeth Debicki, and close with the European premiere of Justin Kelly's JT Leroy, starring Laura Dern and Kristen Stewart.