Poltergeist also scares up buzz in the social media charts.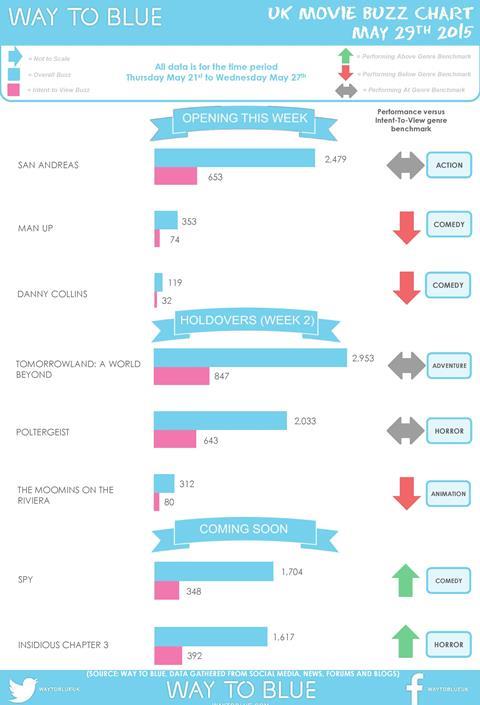 Tomorrowland: A World Beyond has topped this week's social media chart with close to 3,000 comments, according to Way To Blue.
Across the period May 21-27, the fantasy adventure saw 29% of those comments express 'intent-to-view', meaning they would look to convert tweets into tickets. This is after a week on release.
Set for release this weekend, earthquake thriller San Andreas came close to cracking the 2,500 mark, with 26% ItV.
In third place, after a week on release, was chiller remake Poltergeist. It topped more than 2,000 comments and generated 32% ItV.
Upcoming comedy Spy is tracking well with more than 1,700 comments over the period.