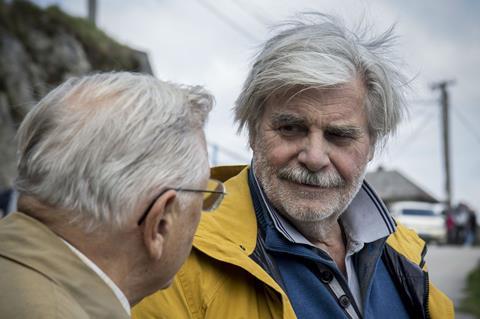 Austrian actor Peter Simonischek, the star of acclaimed film Toni Erdmann, has died aged 76.
Simonischek was well known as a theatre, TV and film actor in the German-speaking world before making his international breakthrough playing alongside Sandra Hüller in Maren Ade's father-daughter comedy Toni Erdmann which premiered at Cannes in 2016.
Simonischek played an ageing, cranky music teacher with a penchant for pranks who wants to win the love of his daughter.
The Cannes Competition title topped Screen's Jury Grid at the festival and went on to be selected as Germany's entry to the Oscars in the best foreign-language film category, making it through to the shortlist stage.
Screen's review praised both Simonischek and Hüller: "Their deeply believable performances as two deeply believable people ground situations that veer, occasionally, into slapstick or theatre of the absurd, while maintaining an edge of risky, unpredictable, sometimes distinctly uncomfortable drama: this is a film where you literally have no idea what is going to happen next."
For the role, Simonischek won the best actor prize at the German Film Awards, the Lolas, and at the European Film Awards.
Most recently, he was seen in Lars Kraume's Measures Of Men, which world premiered at this year's Berlinale as a special screening.
On TV, Simonischek had roles in TV series such as Stockinger, Tatort and Der Alte. He was both an honorary and ensemble member of the Austria's famed Burgtheater.
Austria's state secretary for art and culture Andrea Mayer described Simonischek's death "as a huge loss for the entire art and culture scene".