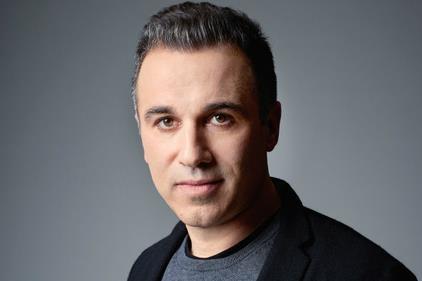 Topic Studios on Wednesday (August 22) announced it has put into development a slate of film and TV projects based on articles from its First Look Studios stablemate The Intercept.
The roster includes the feature America Reloaded, based on Ryan Devereaux and Trevor Aaronson's article that tells the story of a fake documentary devised by the FBI about the family of cattle rancher Cliven Bundy, as part of a larger effort to build criminal cases against the Bundys and their supporters, who engaged in a stand-off with law enforcement at the climax of a 21-year legal dispute involving grazing rights. Mike Roberts, who co-wrote Goat and A24's upcoming Zola, will adapt the feature.
Drama series Inside Menwith Hill is based on a report by Ryan Gallagher about the titular clandestine NSA spying hub in the UK. Mark Denton and Johnny Stockwood (Strangers, iBOY) will write the series about international spies, contractors and government agents operating within the confines of the secretive base.
Crime series Merchant Of Doubt is based on an article written by Aaronson and Murtaza Hussain and centres on a Romanian informant pinned between the DEA and the CIA. Niels Mueller (The Assassination Of Richard Nixon) is adapting the story into a satirical work about conflicting government agencies and international espionage.
Zara Meerza (the upcoming documentary feature Marfa, TX) will adapt the political thriller series Crisis Games Society, which is inspired by a Gallagher story about university students who engage in a role-playing exercise, unaware they are working on a case their professor has taken on for a covert government organisation.
"The Intercept constantly uncovers stories that are dramatic in surprising ways, filled with fascinating, complex people, set in worlds we rarely see," said First Look Media/Topic executive vice-president of programming and content Adam Pincus (pictured).
"And they're a magnet for great film and TV writers. It's a huge benefit to Topic to have this close relationship to The Intercept and its journalists – it gives us a big leg-up in a market obsessed with remarkable true stories."
"Sometimes, a story just feels like a movie – it's so scary or bizarre that its meaning can't be fully captured in words," added The Intercept editor-in-chief Betsy Reed. "Because we cover war, espionage, surveillance, crime and law enforcement, it's not uncommon for us to encounter this kind of story, but we are uncommonly fortunate to have colleagues at Topic Studios who can spot that potential and know how to turn it into a viable scripted project for film or television."
Recent projects from Topic Studios include Debra Granik's Cannes Directors Fortnight selection and awards season hopeful Leave No Trace, and the political documentary Dark Money.
Topic Studios' development pipeline includes: On the Other Side, a feature about war correspondent Kate Webb starring Carey Mulligan; TV series Atomic Bazaar with Pulse Films and written by Greg Burke (71, 7 Days In Entebbe); Hunger, a contemporary global thriller written by Alex Garcia Lopez; Gold Fame Citrus with writer Jack Paglen on board; and The Apothecary, based on the bestselling trilogy by Maile Meloy and written by Mark Levin and Jennifer Flackett.
Topic Studios is also behind the documentary XY Chelsea with Pulse, FOV & BFI about the trans former US Army intelligence analyst turned whistleblower Chelsea Manning, which Showtime picked up.