Feature marks long-time cinematographer Prieto's directorial debut. La La Land's Jordan Horowitz to produce; Martin Scorsese and Emma Tillinger Koskoff executive producers.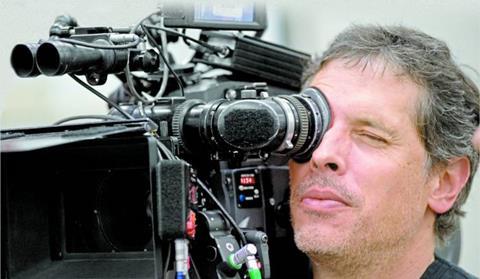 Topic, the content studio owned by First Look Media, announced on Thursday that it will finance Oscar-nominated cinematographer Rodrigo Prieto's feature directorial debut.
Bastard is based on a script by Bill Gullo and principal photography is set to begin in the first quarter of 2018.
The revenge thriller is set against a looming flood that will ravage the small town of Bird's Point, Missouri. WME Global brokered the deal and will represent the film for North America.
Prieto (pictured) is a prolific cinematographer, having shot such films as Alejandro González Iñárritu's 21 Grams and Babel, Ben Affleck's Argo, Oliver Stone's Alexander and Ang Lee's Brokeback Mountain, for which he was nominated for an Oscar.
The cinematographer-turned-director has an extensive working relationship with Martin Scorsese after working with the director on The Wolf Of Wall Street, the HBO series Vinyl and Silence, which garnered Prieto an Oscar nomination for best cinematography this year.
Prieto first sat in the director's chair for his short film Likeness, which starred Elle Fanning and premiered at the 2013 Tribeca Film Festival.
"It's an honour to get to make this picture alongside my terrific partners at Topic and First Look Media," said Horowitz of Original Headquarters.
"Rodrigo's work as a cinematographer has consistently floored me and putting him behind the camera to direct Bill's absorbing script has all the ingredients for truly thrilling cinema."
Adam Pincus and Annie Marter will oversee for Topic.
"Rodrigo's work as a cinematographer encompasses some of the most beautifully photographed films and we're looking forward to seeing his vision come to life as a feature film director," Michael Bloom, president of First Look Media, said.
"Combined with Bill's captivating script and the producing dream team of Martin Scorsese, Emma and Jordan, we're absolutely thrilled to be a part of this project."