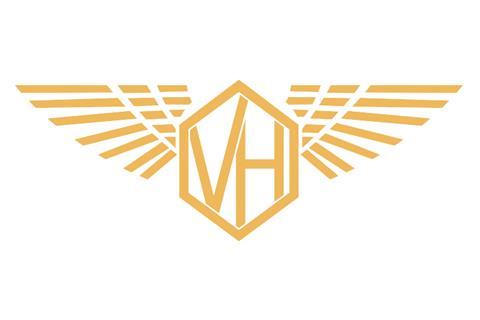 Amsterdam-based Topkapi Films is to launch one of the most ambitious TV dramas in recent Dutch history, Flying Dutchmen, directed by Joram Lürsen (Public Works, In Orange). Shooting will start at the end of the year.
In an exclusive interview with Screen International, company founder Frans van Gestel has revealed details of the project, which recently received support from the Netherlands Production Incentive. The series consists of eight episodes, each with a budget of €800,000 Euros.
It tells the story of Anthony Fokker, the Dutch aviation pioneer and aircraft manufacturer, and of his very volatile partnership with fellow aviation expert, Albert Plesman.
Fokker became a naturalised German but returned to the Netherlands after the First World War and together with Plesman, began to build up the Dutch aviation industry. The two men took planes built for warfare and customised and re-designed them for commercial travel.
Together, they founded KLM, the oldest international airline flying under its original name. Their work led to the establishment of Schipol airport. The two men "couldn't live with or without each other. They needed each other but they were arguing all the time." The series will have "a lot of visual effects, a lot of planes crashes".
"For us, it is a really big series," van Gestel said. He has already received two offers of MGs from a sales agent for the project, which is likely to have international wings as well as strong domestic appeal.
Other projects
Topkapi is midway through shooting another series, Towers Of Power, about scandal and corruption in the Dutch business world.
The prolific company is the co-producer of two Berlinale Forum titles, The Bed (handled at the EFM by Pascale Ramona) and Land, Babak Jalali's new "modern Western about Indians, Whites, distance, longing, roadwork and abuse."
Topkapi has a new project with Roel Reiné (director of Michiel de Ruyter) called The Long Stay which will shoot in English. This is a thriller about a psychology student trying to hunt down the killer of one of her best friends.
Among its many other upcoming projects, Topkapi is producing Locus Of Control (working title), the debut feature as director from well-known Dutch writer and actress, Halina Reijn (whose screen credits in front of camera include Paul Verhoeven's Black Book and Peter Greenaway's Goltzius And The Pelican Company). A strong international cast is being assembled for this drama, which is about an experienced psychiatrist working in a penal institution who starts an affair with a serial rapist.
Other Topkapi titles soon to shoot include Bumperkleef from Lodewijk Crijns, which is about tailgating - "a fight in traffic that gets totally out of hand." In the film, Hans, a self-confident man, on his way together with his family, causes a traffic fight with another driver: Ed – who, in revenge, starts to follow the family and confronts Hans. Beta Cinema is handling sales
Due to start shooting in September is Shit Happens (working title), from Anna van der Heide, in which illness forces a family to come together. Mijke de Jong's new feature, God Only Knows, is also likely to shoot this year.
Meanwhile, much hyped Belgian title Lukas Dhont's Girl, which Topkapi coproduced with Belgium's Menuet, should be ready by the early summer.