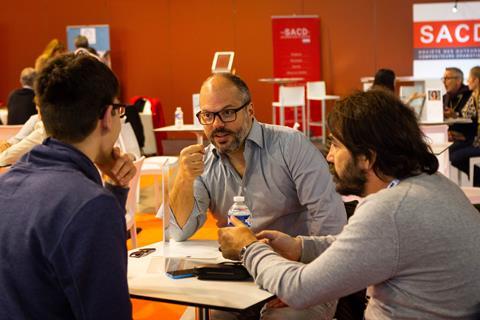 Italy's TorinoFilmLab (TFL) has unveiled the nine projects selected for its upcoming TV development platform SeriesLab, including a new period thriller from the Riahi brothers.
The industry programme, which mentors European scriptwriters, directors and producers, selected this year's cohort from 125 projects. A total of 10 European countries are represented across the nine projects, which are brought by 12 female participants and eight men.
The titles include 30 Bullets by Iranian-born, Austrian-based filmmakers Arash T. Riahi and Arman T.Riahi. Set in the 1990s, the drama series is described as "the true story of how state-led terrorism in Europe was brought to its knees by a witty terror-survivor, an ambitious journalist and a German prosecutor, who had to go against his own government."
The brothers have previously directed features separately but collaborated on documentary Everyday Rebellion, which played in competition at CPH:DOX in 2013 and won the audience award. They have co-written and will co-direct the series, with Arash set to produce.
From the UK, writer-director Margo Roe and producer Lucy Meer will bring Searching For Cowardice, a comedy-drama series aimed at a younger audience. It builds on their short of the same name, produced for the BBC's New Creatives scheme, which considers how social media would play a part in mass recruitment in World War Three.
The series would follow five friends in the UK's Midlands over six weeks of freedom "before they are catapulted into adulthood". Meer is the founder of Yorkshire-based Strive Films and also collaborated with Roe on upcoming short Pop, starring Stephen Graham.
Further projects include Polish series Helena I Am, from writer-director Annika Glac and producer Robyn Kershaw, which retells the true story of cosmetics entrepreneur Helena Rubinstein; and Dutch horror Tuna, from writer-director Thessa Meijer, in which a teenage girl finds new strength when attacked by a parasite and struggles as her dark secret takes increasing control.
SeriesLab 2021 will comprise three workshops, spread over the next six months, that are planned to go ahead as a mix of physical and online events, dependent on pandemic conditions.
SeriesLab 2021 projects
30 Bullets (Austria)
Dir/writer/pro: Arash T. Riahi
Dir/writer: Arman T. Riahi
Beast (Ser-Ger)
Writer: Marijana Verhoef
Pro: Luisa Leopold
Gloria (Hun)
Pro: Balázs Zachar
Writer: Marcsi Tóth
Dir/co-writer: Fanni Szilágyi
Helena I Am (Pol)
Dir/writer: Annika Glac
Pro: Robyn Kershaw
Searching For Cowardice (UK)
Pro: Lucy Meer
Dir/writer: Margo Roe
Seven Terrors (Bos & Her-Cro)
Creator/writer: Emina Omerović
Creator/writer: Asja Krsmanović
Creator/pro: Ishak Jalimam
Skate Or Hate (Bel)
Writer: Wendy Huyghe:
Dir/writer: Domien Huyghe
Pro: Dries Phlypo
Three Sisters (Bel)
Dir/writer: Lukas Bossuyt
Pro: Serge Bierset
Tuna (Neth)
Dir/writer: Thessa Meijer