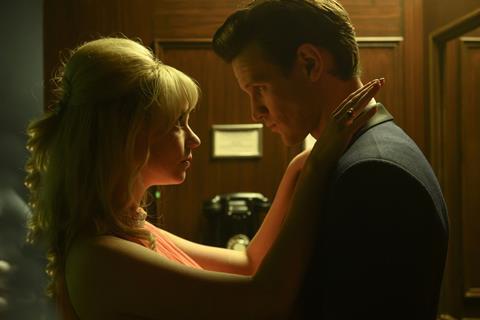 The 46th edition of Toronto International Film Festival (TIFF) will return from September 9-18 with in-person screenings at indoor and outdoor venues, as it emerged this week that Ontario is ahead of schedule to enter the final stage of economic reopening.
The festival says it has programmed more than 100 films and that they will be unveiled in the next three weeks. It teased 12 selections including Edgar Wright's Last Night In Soho (UK) from Focus Features Danis Goulet's Night Riders (Canada-New Zealand) from Elevation Pictures and Samuel Goldwyn Films, and Kenneth Branagh's Belfast (UK), also from Focus.
There will also be a world exclusive Imax screening of Denis Villeneuve's Dune at the Cinesphere Theatre at Ontario Place.
A slimline roster of more than 100 features – down from the heavyweight programme of over 300 titles in 2019 but around twice the number presented in 2020 – will screen at TIFF Bell Lightbox, Roy Thomson Hall, Visa Screening Room at the Princess of Wales Theatre, and the Cinesphere Theatre at Ontario Place.
Outdoor screenings will take place at Ontario Place Festival Village, Visa Skyline Drive-In, RBC Lakeside Drive-In and the West Island Open Air Cinema. There will be no Festival Street this year.
The inaugural Coast-to-Coast Screenings hosted by TIFF's film outreach programme Film Circuit will bring festival entries to select venues across Canada for one evening at each location.
Digital TIFF Bell Lightbox and TIFF Bell Digital Talks platforms return to accommodate press and industry who will not physically attend Toronto in September. Screenings will be available across Canada on digital TIFF Bell Lightbox, and the In Conversation With…talks and interactive Q&A sessions with actors and creators will be made available worldwide on TIFF Bell Digital Talks.
The remaining nine of the 12 films revealed by the festival heads are: Le Bal Des Folles (France) directed by Mélanie Laurent from Amazon Studios; Benediction (UK) by Terence Davies from Bankside Films; Charlotte (Canada-Belgium-France) by Eric Warin and Tahir Rana from Elevation Pictures and MK2 Mile End; Dionne Warwick: Don't Make Me Over (USA) by Dave Wooley and David Heilbroner; The Guilty (USA) by Antoine Fuqua from Netflix; HBO's Alanis Morissette documentary Jagged (USA) by Alison Klayman; thriller Lakewood (Canada) by Philip Noyce and starring Naomi Watts; Berlnale hit Petite Maman (France) by Céline Sciamma from Elevation Pictures and Neon; and The Starling (US) by Theodore Melfi from Netflix.
Gala and Special Presentations presented by Visa will be announced on July 20. Films selected for TIFF's programmes – Contemporary World Cinema presented by SunLife, Discovery, TIFF Docs presented by A&E IndieFilms, Midnight Madness, Primetime, and Wavelengths – will be announced on July 28. TIFF Short Cuts and the Platform Programme will be announced August 11.
"We are so proud of the calibre of the films and the diversity of the stories we will be presenting this year," said Joana Vicente, TIFF executive director and co-head. "It is so powerful to be able to share these films with festival-goers in theatres."
Referencing the digital component, Vicente said, "We believe that digital all-access is an important part of providing accessibility to audiences and will be vital to the future of film festivals. This inclusivity across all our offerings helps to ensure that, no matter where you are located, you can participate in the festival."
"It's been a tough year and we're so glad to be back," said Cameron Bailey, TIFF artistic director and co-head. "We're thrilled to be presenting the latest by Alison Klayman, Edgar Wright, Philip Noyce, Kenneth Branagh and many more to audiences in our Toronto cinemas, and to Canadians all across the country at home.
"We can't wait for September. We're also honoured to introduce the world to outstanding Canadian debuts such as Eric Warin and Tahir Rana's Charlotte and Danis Goulet's Night Raiders. We've been inspired by the quality, range, and diversity of the films we're inviting, and we couldn't wait to give everyone an early glimpse."
To reinforce the message that Ontario's battle to control the pandemic appears to be on the right path after a dispiriting surge in the early part of the year, Peter Nord, the festival's consulting partner on health and safety for the pandemic, said Canada's first-dose immunisation rate had surpassed the US, and recently reached the best rates in the world. Nord said more than 75% of adults in Toronto had received their first dose of the Covid-19 vaccine and 25% had got the second dose. To enter Step 3, the final stage in Ontario's economic reopening roadmap, the province must show that 70-80% of the adult population have been vaccinated with at least one dose, and a quarter must have received two doses.
"We fully anticipate that by the time the festival arrives, all Ontarians will have the opportunity to be fully vaccinated," he said.