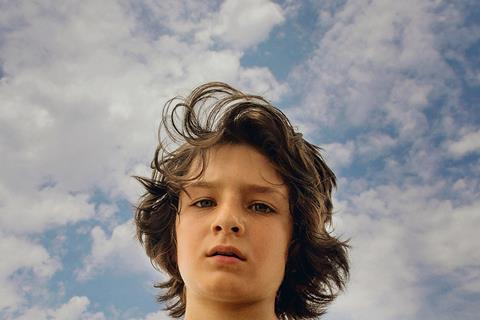 World premieres of Peter Farrelly's 1960s-set race drama Green Book starring Viggo Mortensen and Mahershala Ali, Sebastian Lelio's Gloria remake Gloria Bell starring Julianne Moore, and Jonah Hill's feature directorial debut Mid90s are among a giant announcement of new titles by the Toronto International Film Festival (TIFF) on Tuesday (August 14).
The selection of films comprises 26 additions to Galas and Special Presentations, 47 Contemporary World Cinema selections, 11 Masters entries, and shorts and features in the Wavelengths section. Earlier in the day TIFF announced the world premieres of Outlaw King and Jeremiah Terminator LeRoy will bookend the festival, which runs from September 6-16.
In addition to the opening and closing selections and Green Book, Tuesday's four new Gala entries include Veena Sud's The Lie. New Special Presentations entries include world premieres of Jeremy Saulnier's Hold The Dark, and Sam Taylor-Johnson's A Million Little Pieces, the North American premiere of Paul Greengrass' 22 July, and the international premiere of Joel Edgerton's Boy Erased.
Contemporary World Cinema selections encompass Belmonte from Uruguay's Federico Veiroj, The Other Story from Israel's Avi Nesher, Cannes Un Certain Regard winner Border by Ali Abbasi, and Alonso Ruizpalacios's Museum (Museo) from Mexico.
Jafar Panahi's 3 Faces, the world premiere of the single-instalment version of Paolo Sorrentino's two-part Italian release Loro, and Peterloo from Mike Leigh are included in the Masters showcase.
"We're rounding out the lineup of Galas and Special Presentations with some of the most exciting films of the year," said TIFF artistic director Cameron Bailey. "Audiences won't want to miss these premieres from a mix of newcomers and global heavyweights." Galas and Special Presentations now brings 44 world premieres, nine International premieres, 12 North American premieres, and 11 Canadian premieres.
GALAS 2018
Green Book (US)
Dir. Peter Farrelly
World premiere
Jeremiah Terminator LeRoy (Canada-US-UK)
Dir. Justin Kelly
World premiere
The Lie (Canada)
Dir. Veena Sud
World premiere
*Opening Night Film*
Outlaw King (US-UK)
Dir. David Mackenzie
World premiere
SPECIAL PRESENTATIONS 2018
22 July (Norway-Iceland)
Dir. Paul Greengrass
North American premiere
American Woman (US)
Dir. Jake Scott
World premiere
Baby (Bao Bei Er (China)
Dir. Liu Jie
World premiere
Boy Erased (US)
Dir. Joel Edgerton
International premiere
Driven (Puerto Rico-UK-US)
Dir. Nick Hamm
North American premiere
Duelles (Mothers' Instinct, Belgium-France)
Dir. Olivier Masset-Depasse
World premiere
A Faithful Man (L'homme Fidèle) (France)
Dir. Louis Garrel
World premiere
Gloria Bell (US-Chile)
Dir. Sebastián Lelio
World premiere
Hold The Dark (US)
Dir. Jeremy Saulnier
World premiere
Kursk (Belgium-Luxembourg)
Dir. Thomas Vinterberg
World premiere
Legend Of The Demon Cat – Director's Cut (China-Japan)
Dir. Chen Kaige
World premiere
Mid90s (US)
Dir. Jonah Hill
World premiere
A Million Little Pieces (US)
Dir. Sam Taylor-Johnson
World premiere
Never Look Away (Werk Ohne Autor) (Germany)
Dir. Florian Henckel von Donnersmarck
North American premiere
The Quietude (La Quietud, Argentina)
Dir. Pablo Trapero
North American premiere
Skin (US)
Dir. Guy Nattiv
World premiere
Teen Spirit (US)
Dir. Max Minghella
World premiere
Tell It To The Bees (UK)
Dir. Annabel Jankel
World premiere
Viper Club (USA)
Dir. Maryam Keshavarz
World premiere
Vision (Japan-France)
Dir. Naomi Kawase
International premiere
Vita & Virginia (UK-Ireland)
Dir. Chanya Button
World premiere
Wild Rose (UK)
Dir. Tom Harper
World premiere
CONTEMPORARY WORLD CINEMA
This year's programme, sponsored by Sun Life Financial, features films from 30 countries, with a strong presence from Latin America and Eastern Europe. World premieres include Stupid Young Heart from Finnish Academy Award nominee Selma Vilhunen. Also making the cut are Luis Ortega's record-breaking Argentinian serial killer thriller, The Angel (El Angel), and Birds Of Passage (Pájaros De Verano), this year's Cannes Directors' Fortnight opener from Colombia's Cristina Gallego and Ciro Guerra.
"Each film in Contemporary World Cinema offers a snapshot of the world and shows the importance of compelling global filmmaking," said Kerri Craddock, director of festival programming at TIFF. "Together, the films expose the truth, open borders, and captivate audiences with their deep and empowering stories."
The Contemporary World Cinema programme:
The Accused (Acusada) (Arg)
Dir. Gonzalo Tobal
North American premiere
Angel (Un Ange) (Belgium-Netherlands-Senegal)
Dir. Koen Mortier
International premiere
Asako I & II (Netemo Sametemo) (Japan-France)
Dir. Ryusuke Hamaguchi
North American premiere
Before The Frost (Før Frosten) (Denmark)
Dir. Michael Noer
World premiere
Belmonte (Uruguay-Spain-Mexico)
Dir. Federico Veiroj
World premiere
Birds Of Passage (Pájaros De Verano) (Colombia-Denmark-Mexico-France)
Dirs. Cristina Gallego, Ciro Guerra
Canadian premiere
Black 47 (Ireland-Luxembourg)
Dir. Lance Daly
North American premiere
The Black Book (Portugal-France)
Dir. Valeria Sarmiento
World premiere
Border (Gräns) (Sweden-Denmark)
Dir. Ali Abbasi
North American premiere
Bulbul Can Sing (India)
Dir. Rima Das
World premiere
Core Of The World (Russia-Lithuania)
Dir. Natalia Meshchaninova
International premiere
The Dive (Hatzlila, Israel)
Dir. Yona Rozenkier
North American premiere
Donbass (Germany-Ukraine-France-Netherlands-Romania)
Dir. Sergei Loznitsa
North American premiere
The Angel (El Ángel) (Argentina-Spain)
Dir. Luis Ortega
North American premiere
EXT. Night (Leil Khargi) (Egypt-UAE)
Dir. Ahmad Abdalla
World premiere
The Factory (Завод (Zavod), (France-Russia-Armenia)
Dir. Yury Bykov
World premiere
Florianópolis Dream (Sueño Florianópolis) (Argentina-Brazil-France)
Dir. Ana Katz
North American premiere
"I Do Not Care If We Go Down In History As Barbarians" (Îmi Este Indiferent Dacă În Istorie Vom Intra Ca Barbari) (Romania-Czech Republic-France-Bulgaria-Germany)
Dir. Radu Jude
North American premiere
Jinpa (Zhuang Si Le Yi Zhi Yang) (China)
Dir. Pema Tseden
North American premiere
Let Me Fall (Lof Mer Ad Falla) (Iceland-Finland-Germany)
Dir. Baldvin Z
International premiere
Look At Me (Qatar-France-Tunisia)
Dir. Nejib Belkadhi
World premiere
Minuscule – Mandibles From Far Away (Minuscule – Les Mandibules Du Bout Du Monde) (France)
Dirs. Thomas Szabo, Hélène Giraud
World premiere
The Most Beautiful Couple (Das schönste Paar) (Germany-France)
Dir. Sven Taddicken
World premiere
Museum (Museo) (Mexico)
Dir. Alonso Ruizpalacios
North American premiere
One Last Deal (Tuntematon Mestari) (Finland)
Dir. Klaus Härö
World premiere
The Other Story (Sipur Acher) (Israel)
Dir. Avi Nesher
World premiere
Quién Te Cantará (Spain-France)
Dir. Carlos Vermut
World premiere
The Realm (El Reino) (Spain-France)
Dir. Rodrigo Sorogoyen
World premiere
Redemption (Geula) (Israel)
Dirs. Boaz Yehonatan Yacov, Joseph Madmony
North American premiere
Retrospekt (Netherlands-Belgium)
Dir. Esther Rots
World premiere
Roads In February (Les Routes En Février) (Canada-Uruguay)
Dir. Katherine Jerkovic
World premiere
Rosie (Ireland)
Dir. Paddy Breathnach
World premiere
Sew The Winter To My Skin (South Africa-Germany)
Dir. Jahmil X.T. Qubeka
World premiere
Stupid Young Heart (Hölmö Nuori Sydän) (Finland-Netherlands-Sweden)
Dir. Selma Vilhunen
World premiere
Styx (Germany-Austria)
Dir. Wolfgang Fischer
North American premiere
The Sweet Requiem (Kyoyang Ngarmo) (India-US)
Dirs. Ritu Sarin, Tenzing Sonam
World premiere
That Time Of Year (Den Tid På Året) (Denmark)
Dir. Paprika Steen
World premiere
Ulysses & Mona (France)
Dir. Sébastien Betbeder
World premiere
The Vice Of Hope (Il Vizio Della Speranza) (Italy)
Dir. Edoardo de Angelis
World premiere
Winter Flies (Všechno Bude) Czech Republic-Slovenia-Poland-Slovakia)
Dir. Olmo Omerzu
International premiere
Working Woman (Isha Ovedet) (Israel)
Dir. Michal Aviad
International premiere
Previously announced Canadian titles in the Contemporary World Cinema Programme include Darlene Naponse's Falls Around Her, Bruce Sweeney's Kingsway, Renée Beaulieu's Les Salopes or The Naturally Wanton Pleasure Of Skin, Thom Fitzgerald's Splinters, Sébastien Pilote's The Fireflies Are Gone, and Maxime Giroux's The Great Darkened Days.
MASTERS
Eleven entries include Paolo Sorrentino's comedy Loro starring Toni Servillo as Silvio Berlusconi, Jafar Panahi's 3 Faces, Mike Leigh's Peterloo, Nuri Bilge Ceylan's The Wild Pear Tree, Carlos Reygadas' Our Time, and Hong Sang-soo's Hotel By The River, and Jia Zhang-ke's Ash Is Purest White.
"We are delighted to present incisive new works from master filmmakers from virtually every continent in the world," said Handling. "While each of these filmmakers has undeniably already established a reputation, it is inspiring to witness that none of them have lost their commitment to bold and meaningful cinema — one that is alive with ideas."
The Masters programme:
3 Faces (Iran)
Dir. Jafar Panahi
North American premiere
Ash Is Purest White (Jiang Hu Er Nü) (China-France)
Dir. Jia Zhang-ke
North American premiere
Divine Wind (Rih Rabani) (Algeria-France-Qatar-Lebanon)
Dir. Merzak Allouache
World premiere
Hotel By The River (Gangbyun Hotel) (South Korea)
Dir. Hong Sang-soo
North American premiere
Killing (Zan) (Japan)
Dir. Shinya Tsukamoto
North American premiere
Loro (Italy-France)
Dir. Paolo Sorrentino
World premiere
Our Time (Nuestro Tiempo) (Mexico-France-Germany-Denmark-Sweden)
Dir. Carlos Reygadas
North American premiere
Peterloo (UK-US)
Dir. Mike Leigh
Canadian premiere
The Image Book (Le livre d'Image) (Switzerland-France)
Dir. Jean-Luc Godard
North American premiere
The Wild Pear Tree (Ahlat Ağacı) (Turkey-France-Germany-Bulgaria)
Dir. Nuri Bilge Ceylan
North American premiere
Transit (Germany)
Dir. Christian Petzold
North American premiere
WAVELENGTHS
The 18th edition of Wavelengths presents 43 shorts and feature films from around the world. This year's selection comprises four programmes of experimental short films, two curated pairings, and 10 features.
"This year's edition of Wavelengths is undoubtedly one of its most heterogeneous. With films ranging from one minute to 14 hours in formats that include 16mm, 35mm, 70mm, and digital, offering sensual dives into fiction, structural abstraction, and uncompromising documentaries," said curator Andréa Picard. "While the term 'avant-garde' may hold less meaning today or ring suspicious, it is nevertheless clear that filmmakers and artists continue to expand cinema's aesthetic and expressive possibilities and are willing to take great risks, ensuring vibrancy in the artform. In today's cultural and political landscapes, these risks are essential and cannot be underestimated."
Fiction highlights include Bi Gan's Long Day's Journey Into Night, RAY & LIZ from Turner Prize–nominated photographer Richard Billingham, and Mariano Llinás' 14-hour drama La Flor, the longest film in Argentine history, and Apichatpong Weerasethakul's short, Blue.
Wavelengths Short Film Programmes
Wavelengths 1: Earth, Wind & Fire
Polly One (US), dir. Kevin Jerome Everson, Canadian premiere
Blue (France-Thailand), dir. Apichatpong Weerasethakul, international premiere
Fainting Spells (Ho-Chunk Nation-US), dir. Sky Hopinka, international premiere
Prologue To The Tarot: Glenna (US), dirs. Brittany Gravely, Ken Linehan, world premiere
Hoarders Without Boarders (US), dir. Jodie Mack, world premiere
ante mis ojos (Colombia-Canada), dir. Lina Rodriguez, world premiere
ALTIPLANO (Chile-Argentina-Canada), dir. Malena Szlam, world premiere
Wavelengths 2: Another Brick In The Wall
Ada Kaleh (Germany), dir. Helena Wittmann, world premiere
The Glass Note (USA), dir. Mary Helena Clark, North American premiere
mumok kino (Austria), dir. Philipp Fleischmann, international premiere
TREES DOWN HERE (UK), dir. Ben Rivers, international premiere
1986 Summer (Japan), dir. Toshio Matsumoto, international premiere
Words, Planets (Spain-USA), Laida Lertxundi, Canadian premiere
The Invisible Cinema 3 (Austria), dir. Philipp Fleischmann, international premiere
Walled Unwalled (Germany), dir. Lawrence Abu Hamdan, North American premiere
Wavelengths 3: Centerfold
Girl Pack (US), dir. Lisa Baumgardner, international premiere
Please Step Out Of The Frame. (US), dir. Karissa Hahn, Toronto premiere
The Air Of The Earth In Your Lungs (US-Japan), dir. Ross Meckfessel, world premiere
Sira (Canada), dir. Rolla Tahir, world premiere
Slip (Canada), dir. Celia Perrin Sidarous, Toronto premiere
Alice (US), dir. Maria Lassnig, Canadian premiere
Fallen Arches (UK-US-Hong Kong), dir. Simon Liu, world premiere
I Hope I'm Loud When I'm Dead (US-Italy-UK), dir. Beatrice Gibson, world premiere
Wavelengths 4: We've Only Just Begun
Colophon (for the Arboretum Cycle) (US), dir. Nathaniel Dorsky, world premiere
A Return (Germany), dir. James Edmonds, North American premiere
The Labyrinth (El Laberinto, Colombia-France), dir. Laura Huertas Millán, North American premiere
Île d'Ouessant (France), dir. David Dudouit, North American premiere
Julio Iglesias's House (La casa de Julio Iglesias) (Spain), dir. Natalia Marín, North American premiere
Man In The Well (Jing Li De Ren) (China), dir. Hu Bo, North American premiere
PAIRINGS
L. COHEN (US), dir James Benning, Canadian premiere; preceded by
Arena (Austria), dir. Björn Kämmerer, international premiere.
The Grand Bizarre (US), dir. Jodie Mack, North American premiere; preceded by
Those Who Desire (Los Que Desean) (Switzerland-Spain), dir. Elena López Riera, international premiere
FEATURES
Dead Souls (Si Ling Hun, France-Switzerland), dir. Wang Bing, North American premiere
Erased,___Ascent Of The Invisible (Tirss, Rihlat Alsoo'oud Ila Almar'I) (Lebanon), dir. Ghassan Halwani, North American premiere
Fausto (Canada-Mexico), dir. Andrea Bussmann, North American premiere
In My Room (Germany-Italy), dir. Ulrich Köhler, North American premiere
The Flower (La Flor) (Argentina), dir. Mariano Llinás, North American premiere
Long Day's Journey Into Night (Di Qiu Zui Hou De Ye Wan) (China-France), dir. Bi Gan, North American premiere
RAY & LIZ (UK), dir. Richard Billingham, North American premiere
The Stone Speakers (Kameni Govornici) (Canada-Bosnia Herzegovina), dir. Igor Drljača, world premiere
The Trial (Netherlands), dir. Sergei Loznitsa, North American premiere
What You Gonna Do When The World's On Fire? (Italy-US-France), dir. Roberto Minervini, North American premiere.
Previously announced Canadian titles in the Wavelengths Programme include Lina Rodriguez's ante mis ojos, Andrea Bussmann's Fausto, Rolla Tahir's Sira, Celia Perrin Sidarous' Slip, and Igor Drljača's The Stone Speakers.