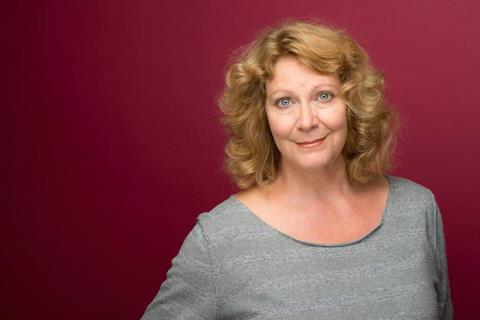 Shelley Thompson, one of the stars of the cult Canadian comedy hit Trailer Park Boys, has won the Women In the Director's Chair's 2018 national WIDC Feature Film Award, an in-kind prize of services and rentals valued at up to $150,000 (CAD $200,000).
Nova Scotia-based Thompson, best known for her portrayal of Barbara Lahey (Barb) in the Canadian comedy hit, will use the prize to support her feature directorial debut, Dawn, Her Dad & The Tractor.
Thompson will receive the award on November 30 in part two of the Whistler on Top Series at Whistler Film Festival, which has made a commitment to champion women in the industry both in front of and behind the camera.
Dawn, Her Dad & The Tractor centres on a young transgender woman who returns to the family farm for her mother's funeral and re-connects with her estranged father. Thompson plans to shoot in Nova Scotia with Terry Greenlaw of Picture Plant on board as producer.
"This story is an extremely personal one to me and my family," said Thompson. "As the parent of a young trans man, I've learned so much about the challenges trans people face as they struggle for acceptance and inclusion, especially in a political climate that can seek to devalue or erase them.
"With the incredible support of the WIDC and the award sponsors, my hope is that this story will encourage what I've been privy to in my family: the coming together of family and community to value, advocate for and celebrate trans individuals as they journey to their most authentic selves."
"Shelley's script profoundly resonated with this year's peer jury," said Carol Whiteman, award-winning WIDC president and CEO, who provides executive producer services as part of the award. "WIDC is privileged to play a role in supporting Shelley to tell this story and we're grateful for our sponsors' commitment to helping level the playing field for women directors."
Shauna Hardy Mishaw, executive director and founder of the Whistler Film Festival, added: "The Whistler Film Festival aims to inspire women and men in an environment that promotes networking, learning, and growth around the issues of gender equity and cultural diversity in media, both on screen and behind the scenes. We're proud to collaborate with WIDC and to provide a platform to present their annual Feature Film Award."
Since 2009, the WIDC Feature Film Award has supported the completion of six features by Canadian women directors.