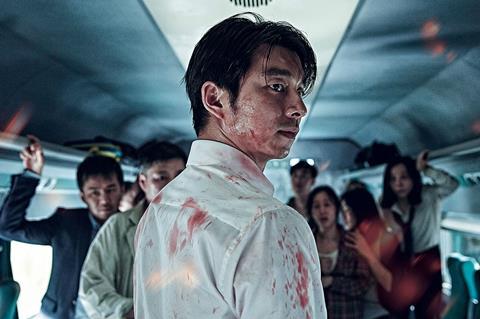 South Korean director Yeon Sang-ho is working on a sequel to his hit zombie thriller Train To Busan, which premiered as a Midnight Screening at Cannes in 2016.
With the Korean working title Bando – meaning peninsula – the film will share the original's "world view" according to the director, who is in the process of writing the script with an aim to start shooting next year.
Yeon said he wouldn't call the new film Train To Busan 2. "It is an extension of Train To Busan, after the virus has spread throughout Korea, but the characters are not the same. It shares the same world view and is a zombie action film that deals with the aftermath on the peninsula of what happened in Train To Busan."
As South Korea's top-grossing hit of 2016, the film clocked up more than 11.5 million admissions and $83m at the local box office, according to the Korean Film Council (KOFIC).
It was made for $8.5m, according to investor-distributor Next Entertainment World (NEW).
NEW's international sales arm Contents Panda sold the film to multiple territories including North America, Taiwan and Hong Kong. It grossed $45m at the international box office that same year and went on to take $57m outside South Korea.
Yeon says he is still in talks with NEW about handling this latest project, and casting and budget details are yet to be confirmed.
"I'm still writing the script, but the scale is rather large since there will be action with something to it," he said.
The director says he has no plans for the sort of companion piece that the animation Seoul Station became to live-action Train To Busan.
"I'm concentrating on this one film right now," he says.