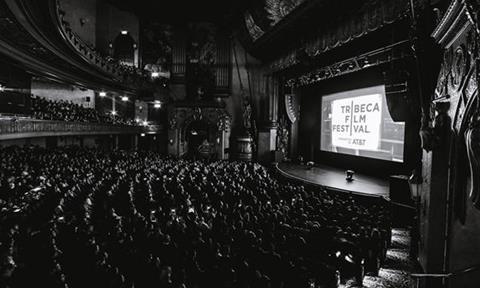 The 18th edition of the Tribeca Film Festival presented by AT&T will introduce a Critics Week section at its next iteration, set to run from April 24-May 5, 2019.
The new sidebar will screen five to seven features and Tribeca is working with New York-based critics as curators, including Eric Kohn of IndieWire, K. Austin Collins of Vanity Fair, Bilge Ebiri of Village Voice, Alison Willmore of BuzzFeed News, and Emily Yoshida of New York Magazine and Vulture.
The Tribeca X Award, which has honoured the best in branded entertainment since 2016, will expand next year to include juried award competitions for feature length and short films, as well as episodic and VR categories.
The 7th annual Nora Ephron Award, recognising a female writer or director whose work embodies the spirit of Nora Ephron, is back at the festival and will include a $25,000 prize. At last year's festival, 46% of the feature films were directed by women.
"The New York critical community has long been our compatriots in championing the most exciting new voices and trends in cinema, so we are thrilled that Tribeca will officially partners with them with this inaugural Critics Week program," said Cara Cusumano, Tribeca's director of programming. "We look forward to discovering the new work they select, along with all the upcoming features, shorts, TV, VR, and online work from around the world as we officially open for submissions for Tribeca 2019."
"We have been impressed with the calibre of stories and creators submitting to Tribeca X to the point where we see a need to increase visibility for the work being done in branded entertainment by expanding with additional awards opportunities," said Paula Weinstein, executive vice-president.
Submissions will open on August 20 for feature and short films, episodic and online storytelling, virtual, immersive, and augmented reality, and branded entertainment.