17 projects will receive support from the American institute.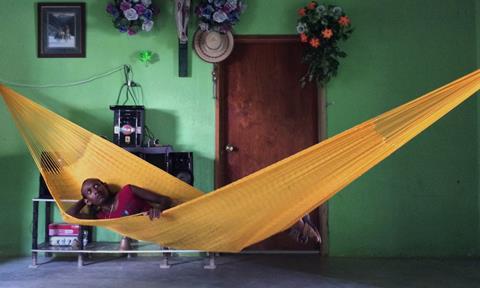 Tribeca Film Institute (TFI) announced on Tuesday its support for a broad group of projects from Latin America and the Caribbean.
Through support from Bloomberg Philanthropies and Canacine, mentoring, workshops and more, TFI aims to help more stories from the region's filmmaking community reach and engage with new audiences.
This support is both monetary, including the more than $700,000 the TFI Latin America Fund has awarded to more than 60 filmmakers from 15 Latin American countries, and through hands-on mentoring. TFI will be traveling many of this year's supported projects to take meetings at its annual market for filmmakers, TFI Network, which runs during the Tribeca Film Festival (April 19-30).
TFI also sponsors film festivals like DocsMX in Mexico City, supports mentoring projects at regional events like Nuevas Miradas Filmmaker Retreat in Cuba, to participating in workshops at gatherings such as the Cartagena Film Festival in Colombia.
The films chosen by TFI for support this year represent filmmakers from Latin American and Caribbean countries including Brazil, Mexico, Peru, Colombia, Cuba, Dominican Republic, Argentina and Cuba. The 17 projects explore a variety of themes such as socio-political activism, coming of age, and environmental protectionism.
Films chosen include: Baghdad - Scenes From A Neighborhood, written & directed by Caru Alves de Souza, which centres on a girl who is discovering her sexuality as she balances the worlds of her male friends and strong female influences in Sao Paulo; Beauty Kingdom, written & directed by Laura Amelia Guzmán & Israel Cárdenas, that follows old friends in their mid-60s who reconnect on a Caribbean island to shoot one last film; and The Rain, written & directed by Lony Welter, that centres on a young woman in a small Colombian village whose quiet life is disrupted by a group of men in search of a mysterious treasure.
"At TFI, we are committed to bringing regional stories from Latin America to wider audiences, thereby making sure the projects have maximum impact," said Amy Hobby, executive director of TFI. "Now, more than ever, we maintain our support of connecting the rich voices of storytellers from this region to viewers in the US and beyond."
"Tribeca Film Institute has done a tremendous job helping local stories reach global audiences and we're proud to continue to support this effort," said Katherine Oliver, advisor to Bloomberg Philanthropies and principal of media and technology at Bloomberg Associates.