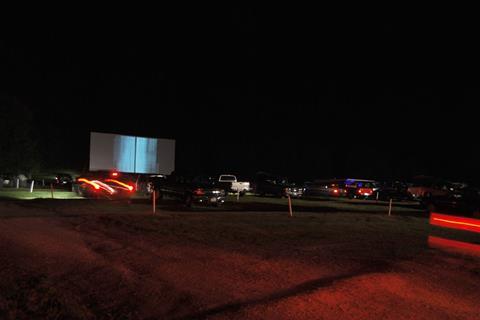 As drive-in cinemas continue to offer a way for people to gather communally while respecting social distancing during the pandemic, Tribeca Enterprises said on Wednesday (May 6) it is launching a series of summer screenings with IMAX and AT&T.
Tribeca Drive-In will kick off on June 25 and offer a curated programme of new, classic and independent films as well as music and sports events at drive-in theatres and "other exclusive venues nationwide" as US states take steps to emerge from lockdown. Organisers will reveal titles in the coming weeks.
IMAX will serve as lead technology partner for Tribeca Drive-In and will use its proprietary Digital Re-Mastering process to enhance the image and sound of screenings, provide technological support and equipment, and collaborate on programming by drawing on its library.
For updates on participating locations and programming details in the coming weeks click here.
The development comes after a number of films have delivered encouraging results at drive-ins while indoor theatres have almost all remained closed, with the exception of one or two local chains in Texas.
Last weekend IFC Midnight's horror film The Wretched opened to an estimated $70,000 from 12 drive-in theatres for an estimated per-site average of $5,833. The film from The Pierce Brothers is also available on VOD and digital platforms for rental.
Amazon Studios will screen Andrew Patterson's sci-fi mystery The Vast Of Night at select drive-in theatres in the US on May 15 and 16 ahead of the Prime Video launch on May 29.