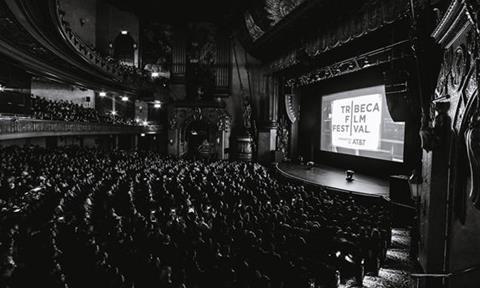 Tribeca Film Festival has been pulled from its April 15-26 run date and postponed until further notice due to concerns over the spread of the novel coronavirus.

In a statement issued on Thursday (12) festival co-founder and Tribeca Enterprises CEO Jane Rosenthal said, "We founded the Tribeca Film Festival as a way to heal our community after the devastation of the 9/11 attacks in 2001. We were determined to overcome our fear and anxiety by joining together. It is in our DNA to march forward while caring about our community.
"We are committed to ensuring the health and safety of the public while also supporting our friends, filmmakers and storytellers who look to Tribeca as a platform to showcase their work to audiences. We will be back to you shortly with our plans."
Meanwhile Hollywood agencies CAA, UTA and ICM Partners, as well as Universal Pictures and Amazon Studios are among US companies that have ordered staff to work from home, and there were unconfirmed reports that Netflix offices in Hollywood had been closed for a deep clean after a reported case of the virus.
California governor Gavin Newsom has been aggressive with precautionary measures, including an advisory against public gatherings of more than 250 people through the end of March, while Los Angeles Mayor Eric Garcetti has advised against gatherings of more than 50. At time of writing the Centers for Disease Control and Prevention said there were 1,215 cases reported in the US and 36 deaths.
After running uninterrupted for nearly a week, Miami Film Festival has cancelled remaining special events and public screenings. Film at Lincoln Center has closed the Walter Reade Theater and the Elinor Bunin Munroe Film Centre as of Thursday and the 49th New Directors/New Films has been postponed.
In other developments on Thursday: the Canadian Academy has cancelled all Canadian Screen Week activities in Toronto, Montreal and Vancouver, including the national broadcast gala on March 29; and Indian Film Festival of Los Angeles (April 1-5), Sonoma International Film Festival (March 25-29), and 2020 Best Of NFMLA Awards (April 4) have been posponed.