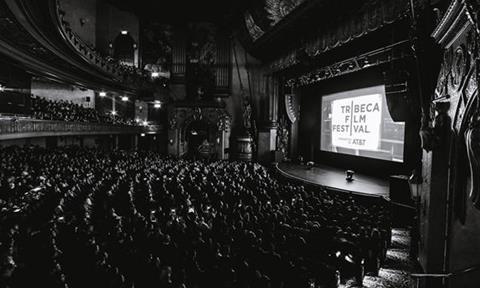 The Tribeca Film Institute (TFI) has announced the 10 projects selected for this year's Tribeca All Access programme, each of which will receive a $10,000 grant from TFI in addition to support and resources.
The programme, in its 15th year, selects scripted and documentary projects from historically underrepresented voices.
The 2018 Tribeca All Access programme's selected projects are: Ekwa Msangi's Farewell Amor; Natalia Leite'a Joy Ride; Francesca Mirabella's Modern Love; Joel Vargas' No Half Steppin'; Anu Valia's We Strangers; Jacqueline Olive's Always In Season; Chelsea Hernandez's Building The American Dream; Hassan Fazili's Midnight Traveler; Ivete Lucas and Patrick Bresnan's Pahokee; and Nehad Khader's Unbowed.
At this year's Tribeca Film Festival, the selected filmmakers will take part in the AT&T Presents TFI Network, where they will take part in one-on-one meetings with industry professionals.
"As demonstrated by the 2018 grantees, Tribeca All Access continues to be a torchbearer for bold projects that experiment with storytelling and navigate culturally relevant topics with courage and grace," Amy Hobby, TFI executive director, said. "TFI is proud to be an early funder of so many TAA stories created by, about, and for communities that historically have been pushed to the margins."
Since its inaugural programme, Tribeca All Access has helped more than 560 filmmakers tell their stories. Alumni include Mudbound director Dee Rees, and Roger Ross Williams, director of the documentary Life, Animated.