Projects include pop-up museum, VR doc and VR sci-fi.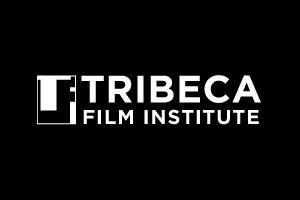 Tribeca Film Institute (TFI) top brass said on Tuesday they had selected nine creators for the TFI New Media Fund and the Tribeca All Access Interactive Prototype Fund.
The TFI New Media Fund provides funds and support to non-fiction, social issue-driven media projects that integrate film with content across media platforms.
The fund is supported by Ford Foundation's JustFilms Initiative and recipients get $50,000 and peer-to-peer support to develop their projects and build audience engagement.
The recipients are: VR documentary Blackout, co-created and directed by Alexander Porter, and co-directed by Yasmin Elayat; and pop-up museum MICRO, co-directed by Charles Philipp and Amanda Schochet.
The TAA Interactive Prototype Fund aims to connect technology and filmmaking and encourage the development of novel ideas.
The fiction portion of the TAA Interactive Prototype Fund is supported by the Time Warner Foundation, and the non-fiction element by the John D. and Catherine T. MacArthur Foundation. Recipients get between $10,000 and $20,000.
The fiction recipients of the TAA Interactive Prototype Fund are: VR dark comedy series Bright And Gifted, directed and written by Lilian Mehrel; Cousins Of War, an episodic, web-narrative-doc live-streamed on Twitter, written, directed and produced by Fereshta Kazemi, co-created by Hadji-Gul Asser; interactive web series Rearview Mirror, co-created and written by Anisha Sridhar, co-created and directed by Shaheen Nazerali; and sci-fi VR experience You Are Forever, You Are Everyone, created by Aleem Hossain.
The nonfiction recipients of the TAA Interactive Prototype Fund are: content and digital board game Earn A Living, written and produced by Margaux Missika, directed by Malika Zouhali-Worrall; multimedia mother-son story Queerskins: A Love Story, written and directed by Illya Szilak; artistic director Cyril Tsiboulski; The Family Reunions Project, directed and produced by Alvaro Morales and Frisly Soberanis.
"Our interactive programs inspire the use of new technologies among diverse and emerging storytellers," said Amy Hobby, Executive Director of TFI. "This is an urgent agenda for TFI in an era in which inclusion remains in crisis and some of our best storytellers are without the tools to rise to the surface."
"We believe interactivity is a cornerstone for meaningful engagement, especially in these increasingly turbulent times," Opeyemi Olukemi, senior director of interactive programs at TFI, said. "Each of these projects, both in topic and form, encapsulates a powerful message and will, without a doubt, breathe new life into the media landscape."