Stars from the entertainment world have paid tribute to the TV and film actor who died on Friday from leukaemia. He was 83.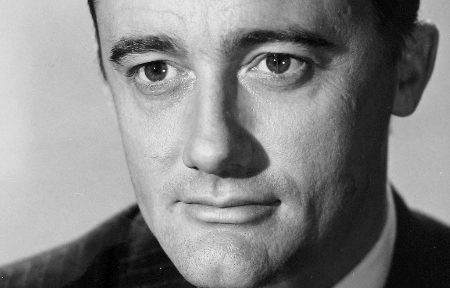 Vaughn was best known for playing the spy Napoleon Solo in the 1960s TV spy series The Man From UNCLE. His co-star David McCallum, who played Illya Kuryakin in the series, told TVLine.com that he was "devastated".
"Robert and I worked together for many years and losing him is like losing a part of me," said McCallum. "My deepest sympathies go out to Linda and the Vaughn family."
Director Edgar Wright was one of many from the entertainment world to take to Twitter.
"RIP Napoleon Solo!" he wrote. "The great Robert Vaughn was the coolest guy on TV when I was a kid. Superb in Bullitt, The Magnificent Seven & many more."
Former 007 actor Roger Moore said, "Sorry to hear the news about Robert Vaughn."
Actor, writer and comedian Stephen Fry had this to say: "Oh no. Robert Vaughn, such a fine actor, one of the best Columbo villains (no higher praise than that) & an utterly charming man, has died."
Vaughn was born on November 22, 1932, in New York City and raised by his grandparents in Minnesota after his actor parents divorced when he was very young.
He studied journalism in Minnesota and switched to drama studies in Los Angeles after he won a radio contest for actors in 1951.
He was drafted into the Army and returned to work as an extra in Cecil B. DeMille's The Ten Commandments remake before the film roles began to flow.
He earned an Oscar nomination in 1960 for The Young Philadelphians and his big screen credits include The Magnificent Seven and Bullitt, as well as Superman III. His last film role was as a dying 90-year-old man in Gold Star.

Besides UNCLE, Vaughn's TV highlights included The Protectors in the 1970s, the long-running crime drama Hustle (2004-12) and a stint on Coronation Street in 2012.