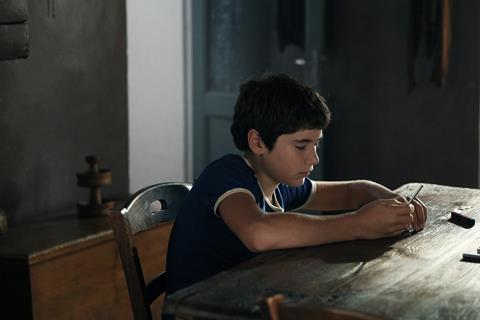 Rome-based sales company True Colours has boarded The Properties of Metals, the debut feature of Italian director Antonio Bigini which is screening in the Berlinale's Generation Kplus section.
Set in 1970s Italy, the film is the story of a twelve-year old boy who astounds locals by appearing to bend metal simply through the power of his mind.
The film is inspired by real events in the 1970s, when various youngsters in Europe started bending keys and spoons without touching them, following performances by Israeli illusionist Uri Geller. The kids, referred to collectively as "Minigellers," became subjects of a series of university research projects.
The Properties Of Metals is produced by Rai Cinema and Kiné Società Cooperativa, which was behind Michele Manzolini's Once More Unto the Breach (Il Varco) that premiered at the 2019 Venice Film Festival and won the EFA Excellence Award for European Editing in 2020.
The Properties of Metals will be available to international buyers at the European Film Market, which takes place February 16-22.
True Colours' line-up includes Mario Martone's Oscar submission Nostalgia and Locarno Piazza Grande premiere Delta.