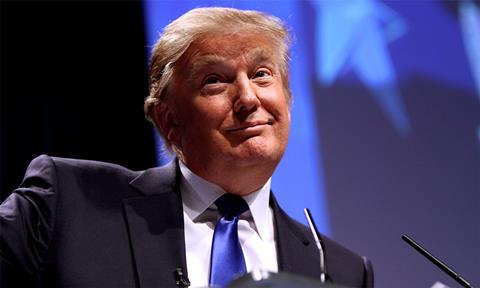 DECEMBER 28 UPDATE: Outgoing US president Trump has signed the $900bn Covid relief package that is part of a larger federal funding bill and offers a lifeline to independent exhibitors.
Trump signed the bill on Sunday (December 27) after a long bipartisan effort from the US Senate and House of Representatives approving the proposals.
He had resisted signing, and called the Covid relief measures a "disgrace" last week, adding that he wanted to raise proposed direct payments to individuals from $600 to $2,000.
On Monday the House of Representatives voted to increase individual payments to $2,000 and the matter has passed to the Senate for approval.
It is not known what prompted the president to change his mind. Had the bill remained unsigned by Tuesday it would have triggered a partial shutdown of the US government.
The package means millions of Americans who lost jobs or continue to be out of work during the pandemic will see their unemployment benefits resume after they expired on Saturday night.
The Covid relief package has earned the public support of National Association of Theatre Owners and Motion Picture Association.
The relief plan is part of a broader $2.3tn funding bill addressing regular federal matters.