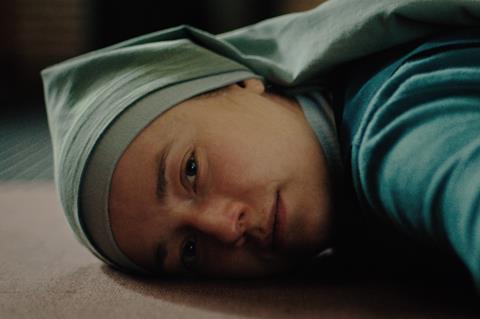 TrustNordisk has boarded international sales on Danish writer/director Katrine Brocks' debut feature The Great Silence, now in post.
Kristine Kujath Thorp (Ninjababy) and Elliott Crosset Hove (Winter Brothers) star in the story of a 29-year-old woman about to take her perpetual vows at a convent, whose alcoholic brother unexpectedly shows up, unearthing a secret family tragedy.
Pernille Tornøe of Copenhagen-based Monolit Film produces; the script is co-written with Marianne Lentz.
The Danish Film Institute's New Danish Screen is backing the film, which Scanbox will release locally in late 2022 or early 2023.
The film won Best Nordic Project Award at the 2021 Finnish Film Affair and footage was also presented at Goteborg's Nordic Film Market Works in Progress 2022.
Brocks graduated from the National Film School of Denmark and previously collaborated with Thorp and Tornøe on 2019 short Below the Waves, Above the Clouds.