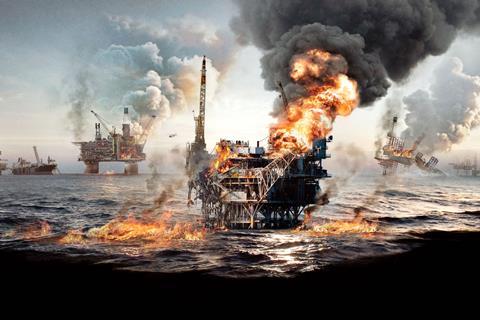 TrustNordisk has boarded international sales for The North Sea, the new disaster film from the team behind The Quake and The Wave (both previously sold by TrustNordisk)
The film will be set offshore on the rigs tapping into the oil and gas fields underneath the North Sea.
The North Sea, budgeted at $6.7m, will be directed by John Andreas Andersen (The Quake) and produced by Oslo-based Fantefilm's team of Martin Sundland, Catrin Gundersen and Therese Bøhn.
Screenwriters are Harald Rosenløw Eeg (The Wave, The Quake) and Lars Gudmestad (Headhunters, The King's Choice).
The Norwegian-language film will shoot in summer 2020 for a release in autumn 2021. The cast hasn't been announced yet.
TrustNordisk will have the English-language script available for buyers in early 2020.
The North Sea has production support from Norwegian Film Institute ($1.6m) and Nordisk Film will distribute in the Nordic territories.
Fantefilm's past disaster films have set box-office records in Norway: The Wave in 2015 sold more than 800,000 tickets and The Quake in 2018 nearly 600,000.