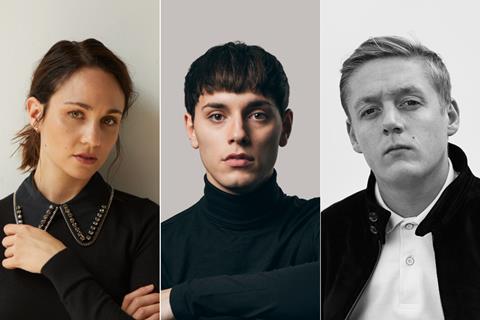 Tuppence Middleton, Max Harwood and Thomas Turgoose will lead the cast of Dean Puckett's Magpie, a UK title developed by Bankside Films.
Bankside Films has boarded sales on the project, having taken over development through its in-house development slate after the film was initially selected for Creative England's iFeatures scheme in 2018. Bankside will present to buyers at next week's online European Film Market (EFM, March 1-5).
Puckett's fiction feature directorial debut is an evolution of his 2018 short The Sermon.
It follows an eponymous character, who lives in an isolated church community ruled over by her father The Pastor. When a man is murdered, paranoia sets in and rumours begin of a strange 'Beast' living in the forest. Suspicions fall on enigmatic outsider Mary Edwards, forcing Magpie to question her loyalties as a witch hunt begins.
Middleton will play the central role of Mary, with Turgoose in the role of John. Newcomer Buket Komur will take on the title role.
The film will be produced by Rebecca Wolff of Grasp The Nettle, with Sophie Green and Stephen Kelliher serving as executive producers for Bankside. Production dates are yet to be confirmed.
Magpie (previously I Feel Blood) was chosen for the 2018-2019 iFeatures development slate which, following the programme's relaunch, saw 12 projects from first-time filmmakers taken through an entire development cycle.
"The central idea of Magpie is that when we are scared, we create beasts and monsters out of the things that we do not understand, when in reality there is nothing more terrifying than the evil that people do to one another," said Puckett.
Both Harwood and Turgoose were previously named Screen Stars of Tomorrow, in 2020 and 2006 respectively. Harwood will soon be seen in the lead role of Jonathan Butterell's musical Everybody's Talking About Jamie, set for release through 20th Century Studios at an undetermined date this year.
Earlier this week Bankside also launched Jodhi May's Mooring, starring Charlotte Rampling and Niamh Algar, and produced by Bait producers Linn Waite and Kate Byers.