Initiative aimed at experienced professionals sends one participant to attend a showrunner programme in LA.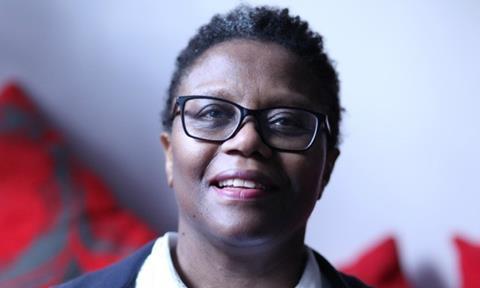 London and LA-based media consultancy MediaXchange has revealed details of the 2018 edition of its diversity scheme to support UK BAME (Black, Asian and minority ethnic) television workers.
Open to scriptwriters, creative and executive producers, writer-directors and broadcaster and production company executives, entrants must have substantial credits or experience at a management level.
A judging panel will select one participant who will be given the chance to attend MediaXchange's week-long Showrunner TV Drama Exchange programme in Los Angeles, which will take place in spring 2018.
There, the participant will be able to network with US showrunners and executives, gaining insight into how US TV shows are developed, run and maintained.
Last year's prize was won by Pier Wilkie [pictured], whose credits at the BBC include Don't Take My Baby, The Song Of Lunch, Criminal Justice and Shakespeare Retold: A Midsummer Night's Dream.
She commented: "I found the Showrunner scheme an invaluable opportunity to get a more informed sense of the US television landscape …This gave me very useful pathways …the most effective networking was in the solo meetings where I was able to discuss ideas and projects directly."
This year's judging panel consists of: Kwadjo Dajan, co-founder and drama creative director of Sugar Films; Manpreet Dosanjh, commissioning executive, drama, Channel 4; Nadine Marsh- Edwards co-founder and producer of GreenAcre Films; Antony Root, executive vice president, original programming and production at HBO Europe; David Ellender, president global distribution and coproductions, Sonar Entertainment; Quan Phung, producer; and Quinn Taylor, media consultant, Atrium TV.
Katrina Wood, CEO of MediaXchange commented: "We admire the entry level efforts of our colleagues in the industry to increase BAME representation. However, there is little acknowledgement that there exists a glass ceiling for BAME TV professionals, every bit as restrictive as that suffered by women in business for decades. Our project, therefore, is geared to enabling those already working in television to progress on their career path."