With all the scores now collected, it's a dead heat on this year's grid.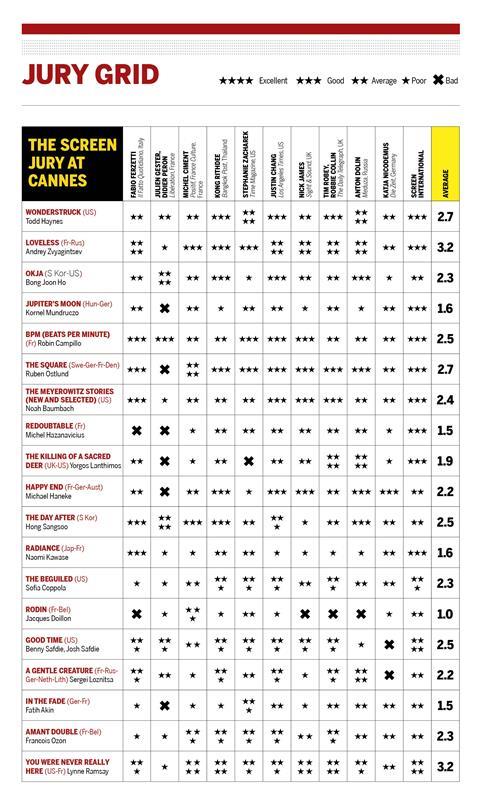 The final results have now been counted for the 2017 edition of Screen's Cannes jury grid, which aggregates ratings for all of the films in the festival's competition…and there's a tie for first place.
Early pace-setter Loveless was matched on the final day by Lynne Ramsay's You Were Never Really Here, with both films scoring 3.2.
Ramsay's latest had sat on 3.1 on the previously published edition of the grid, but a final four-star rating from France's Michel Ciment bumped it up to match Andrey Zvyagintsev's Loveless.
The films matched each other's total of five maximum four-star scores, though they were both hampered by one-star ratings from Julien Gester and Didier Peron.
When compared with last year's Cannes jury grid, the two films would have placed third, behind Paterson and the record-breaking Toni Erdmann, which remains the highest-scorer in the grid's history.