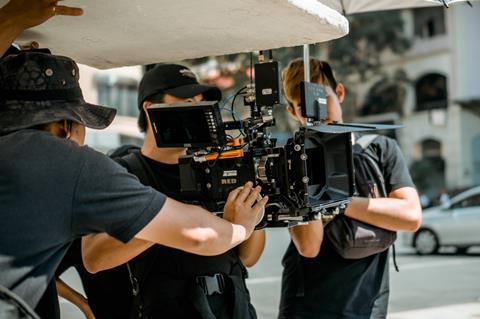 67% of UK film and TV industry freelancers have reported being unable to claim financial support under the government's Self-Employment Income Support Scheme (SEISS), leaving many facing acute financial hardship.
The survey carried out by Women in Film and TV (UK) also found that 16% of PAYE contractors have been furloughed by their employers or former employers under the Coronavirus Job Retention Scheme (CJRS).
31% of owners of limited companies have been able to make a claim to furlough themselves under the CJRS.
The survey was open to both men and women working in the UK screen industries, and had 937 respondents.
WFTV has made the following six recommendations to the government for a fairer system:
1. Remove the cap for freelancers earning £50,000-a-year or more
2. Allow freelancers working through limited companies to use their combined salary and dividends in any financial grant calculation
3. Allow PAYE contractors who are not eligible for furloughing to use their last year's tax receipts in any financial grant calculation
4. Allow freelancers with less than one year's accounts to use their 19/20 income to calculate any financial grant calculation
5. Remove the requirement that the freelancer's self-employed income needs to be more than 50% of their earnings.
6. Where a period of maternity leave has been taken this should be excluded from the three year averaging of accounts for the calculation of grant payable.
"I would very strongly urge all organisations, where at all possible to provide the option of furloughing for their staff and help prevent real financial hardship," said Liz Tucker, chair, WFTV. "In addition, I would urge the BBC to provide financial support for those who were working in the public arm of the organisation, who are currently ineligible for furloughing.
"We ask that the Chancellor, as a priority, makes amendments to the current financial schemes to ensure as many freelancers as possible are supported."
Yesterday Labour MP and shadow minister for the cultural industries Tracy Brabin asked chancellor Rishi Sunak if the SEISS would be extended until October in line with the CJRS; if there are plans to lift the cap on profits; and if he would look at supporting new starters.
Sunak responded that he did not think it would be the "right or socially just thing to do" to remove the cap.