EXCLUSIVE: Greece's Syllas Tzoumerkas and Hungary's Adam Csaszi are among 13 international filmmakers selected to each spend three months in Berlin as part of the Nipkow Programme residency.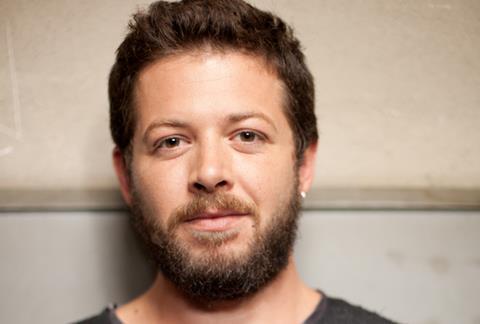 An international jury under French producer Christine Camdessus decided on the latest intake of Nipkow fellows from 11 countries out of 86 applicants from 30 countries ranging from Bosnia & Herzegovina and Brazil through Uganda and Ukraine to the US.
The first batch of filmmakers will arrive in Berlin this month for a three-month period, and others will come over subsequent months.
Tzoumerkas, who presented his last feature A Blast in competition in Locarno last summer, will be in Berlin from August to work on his new project The Miracle of the Sargasso Sea, while Csaszi, whose feature debut Land Of Storms premiered in the Berlinale's Panorama Special in 2014, will be developing the screenplay for a new film High Dive for three months in the same period.
The largest number of applications came from Poland and Hungary - with 10 apiece.
Hungarian actress-director Bojana Papp, an alumnus of the Berlinale Talent Campus from 2005, will spend three months in the German capital to work on her documentary Told, while Joanna Didik, a co-screenwriter on Robert Glinski's 2009 drama Piggies, will have mentoring in Berlin for her documentary project, Relay Race.
Fellow Polish filmmaker Elwira Niewiera, the co-director with former NIPKOW Fellow Piotr Rosolowski of the award-winning Domino Effect, has been selected with their new planned documentary collaboration The Prince of Kovel.
Rosolowski was one of the members of the jury for the International Documentary Competition at this week's Krakow Film Festival after Domino Effect was awarded the Golden Horn for best film at last year's edition.
Elma Tataragic, selector for the Sarajevo Film Festival, will come to Berlin in her other incarnation as a screenwriter for the project Stitches, while Julia Sinkjevich, the festival director of the Odessa International Film Festival, will join the circle of Nipkow Fellows and take up an internship at the European Film Academy from September.
The 2015 intake also includes the Cypriot producer-director Marios Piperides of AMP Filmworks who will be developing the project Smuggling Hendrix.
The feature film centres on a faded musician who is about to leave crisis-ridden Cyprus for a new life abroad. However, his plans are thrown out of kilter when his dog Jimi runs across the border separating the ¨Greek South¨ from the ¨Turkish North¨. Bringing the runaway pooch back home is not that easy since European law prohibits animals crossing the buffer zone from the Turkish side.
In addition, the circle of NIPKOW Fellows has now been opened to Turkish director Cem Öztufekci, the Kazakh-born photographer-filmmaker Arsenny Rapoport from Israel, Serbian screenwriter Melina Koljevic whose writing credits include co-authoring Srdan Golubovic's The Trap and Circles, and Romanian director-producer Alina Teodorescu Romania with her fiction project The Yellow House.
The youngest of this year's intake is the 26-year-old Russian writer-director Marusya Syroechkovskaya who studied Documentary Filmmaking until Maria Razbezhkina in Moscow.
Following last year's decision by the Creative Europe MEDIA sub-programme to stop its funding , NIPKOW rallied around its supporters to find alternative sources of financial support.
The programme's managing director Petra Weisenburger told Screen that backing is now coming from the State Minister for Culture and Media (BKM) (€ 115,500), Medienboard Berlin-Brandenburg (€ 100,000) and the Leipzig-based regional film fund MDM (€ 30,000).
Participants in past years have included such internationally renowned filmmakers as Bence Fliegauf, Nana Djordjadze, Noaz Deshe, Dito Tsintsadze, Mira Fornay, Leslie Hills, Jaak Kilmi, Valentin Hotea, Sacha Pollak and Viktoria Petranyi.