Company also handling Ognjen Svilicic's These Are The Rules, which world premieres in Venice's Orizzonti.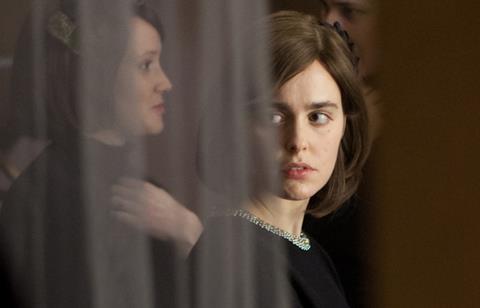 Paris-based Urban Distribution International (UDI) is heading to the Toronto International Film Festival (Sept 4-14) with a packed slate this year.
The company has four films in the festival and will unveil new footage on upcoming pictures including the Peter Mullan-starrer Hec McAdam and animation Long Way North, about a young girl who sets out to conquer the North Pole, in the market.
Ahead of Toronto, UDI is also representing Croatian director Ognjen Svilicic's gritty drama These Are The Rules, about a couple coming to terms with the death of their only son in a street attack, which premieres in Venice's Orizzonti section today (Aug 29).
"It's a powerful film around a difficult subject capturing the life of a couple, how they cope, and life in contemporary Croatian as they battle with bureaucracy and administrative injustice," said UDI CEO Frédéric Corvez.
At TIFF, UDI titles include Felix and Meira (Felix et Meira) and Red Rose which will world premiere in the Contemporary World Cinema section. Felix and Meira is also set to screen in competition in San Sebastian (Sept 19-27).
Both films have been acquired by UDI's sister company Urban Distribution for release in France.
Canadian Maxime Giroux's first feature Felix and Meira revolves around the impossible love between an eccentric French Canadian man, whose wealthy father is dying, and a married Hassidic woman.
It is the latest production from Sylvain Corbeil and Nancy Grant's Montreal-based Metafilms, which also produced Denis Cote's Vic + Flo Saw A Bear and Diego Star.
"We've already received offers for Felix and Meira on the basis of the trailer. I think it's going to be a success… it's also screening in the main competition of San Sebastian which has an amazing line-up this year," said UDI CEO Frédéric Corvez.
Set against the backdrop of Iran's Green Wave pro-democracy protests in June 2009, Iranian director Sepideh Farsi's Red Rose revolves around the relationship between a politically disengaged middle-aged man and a young female protestor who debate the future of their country while holed up in an apartment hiding from the police.
Other older UDI titles in TIFF include Kazakh black comedy The Owners by Adilkhan Yerzhanov, about a brother and sister who try to reclaim the house their mother left them in a remote village, and Tsai Ming Liang's Journey To The West.
"We've got a good mix of bigger auteur films with audience potential such as Felix and Meira alongside auteur works such as The Owners and Journey To The West. The mix represents exactly what we're aiming for in our line-up," said Corvez.
Upcoming titles
UDI will also be showing new footage for a number of upcoming pictures being lined-up for early 2015 festivals.
There will be a new promo reel for Jake Gavin's Hec McAdam starring Peter Mullan as a long-time homeless man who decides to travel down from Scotland to London to reconnect with his estranged family.
Corvez reports strong interest in the title and a potential multi-territory deal in the works.
"It's still in post-production. We're aiming for a Sundance and Berlin launch," he commented.
The company will also unveil first footage on Rémi Chayé's feature-length animation Long Way North about a young Russian aristocrat girl who sets out to conquer the North Pole in a bid to find her lost explorer grandfather.
The $10m production is due to delivery for February/March 2015.
"We'll be able to show the first ever promo reel for the film. We've had a lot of interest on the basis of the script but it's the first time buyers have been able to see completed images," said Corvez.
Oliver Hermanus' South Africa-set crime drama The Endless River, meanwhile, has just started post-production.
Set against the background of a small South African town, it revolves around the dangerous affair between a young waitress, whose husband has just returned home after a four-year prison sentence, and a recently widowed man.
'They've just started post-production and we expect to have a promo-reel for Berlin," said Corvez.