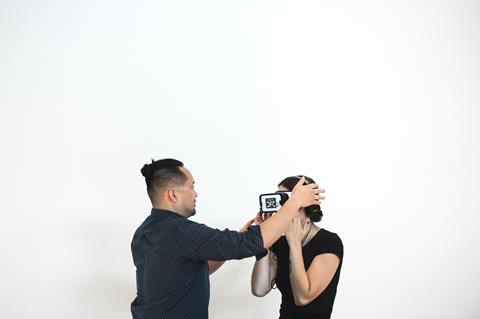 The UK's StoryFutures Academy is collaborating with Canadian funding bodies to launch a £300,000 development and co-production fund for UK and Canadian immersive storytelling artists.
The UK-Canada Immersive Exchange, which is open for applications from now until September 17, will select 24 creatives comprising six 'creative leads' and six 'creative producers' from each country.
The 'leads' will be a mixture of artists, filmmakers, and theatre directors who will drive the creative direction of a project; while producers, representing creative companies with a track record in immersive production, will bring the business skills and production experience needed to bring the projects to fruition.
The programme will provide participants with creative development opportunities, business and sector-specific knowledge, understanding of a new international market, industry contacts, and the opportunity to apply for a dedicated fund to support the collaborative international co-productions.
All participants will receive a fixed development grant of £2,000 towards their time spent on the 'talent development' stage of the programme.
In the latter stage, participants can pitch for co-production financing, from the £300,000 total fund available between the countries. It will fund projects at amounts between £25,000 and £100,000, with final projects delivered by November 1, 2021.
The programme is a collaboration between the UK's StoryFutures Academy (run by the National Film and Television School and Royal Holloway, University of London), Arts Council England, the Canada Media Fund, the Canadian Film Centre's Media Lab, and the Canada Council for the Arts.
"As we move towards smart, embedded virtualisation layers on top of our world, it is the creative process of experimenting and prototyping narrative forms, along with human interaction with mixed reality, that will lead the way forward for other industries," said Nataly De Monte, associate director of CFC Media Lab.
In response to the Covid-19 pandemic, sessions on the programme will run remotely, with opportunities for in-person workshops and exchanges to Canada and the UK pending the lifting of travel and work restrictions in 2021.