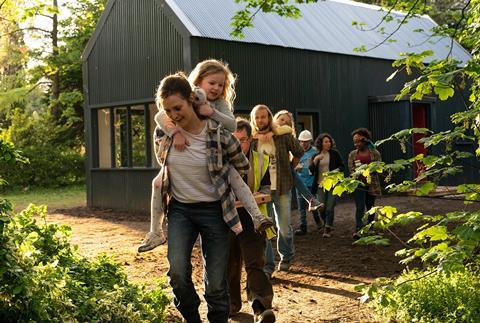 Picturehouse Entertainment and Element Distribution have postponed the UK and Ireland release respectvely of Phyllida Lloyd's Sundance title Herself from October 16 until "further notice".
In a joint statement, the companies the move was "due to the new Covid-19 measures in Ireland and the ongoing challenges surrounding the current UK cinema landscape".
The statement added: "[We] will look to confirm a new release date once lockdown restrictions are lifted in Ireland and Picturehouse Cinemas and Cineworld are in a position to reopen."
Picturehouse Entertainment is the distribution arm of Picturehouse Cinemas and part of the Cineworld group, which announced it would "temporarily" close all its UK and Ireland sites this week.
Ireland meanwhile faces toughening Covid-19 measures. Cinemas are already closed in Dublin, with closures set to extend nationwide from midnight tonight as the country moves to level three restrictions.
Herself made its world premiere at this year's Sundance Film Festival. It is co- written by Clare Dunne, who also stars alongside Harriet Walter. Dunne plays a young woman struggling to provide for her two young daughters who embarks on a plan to build their family a home from scratch. It was co-developed by Element Pictures and Sharon Horgan's Merman and is produced by Ed Guiney and Rory Gilmartin for Element, together with Horgan.
The UK premiere will still take place at the London Film Festival on October 8 2020.