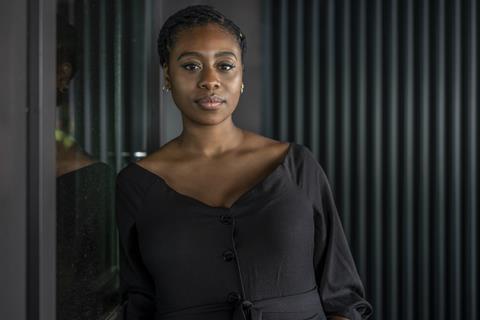 Netflix's Fiona Lamptey and BBC Film's Claudia Yusef are among the top-level executives working with newly-created industry development programme Creative Corridor to support rising writers and writer-producers of colour from the US and the UK to collaborate on film and TV projects.
Creative Corridor will unite five writers and writer-producers from the UK and five from the US to explore how to create, co-produce, network and successfully pitch commercial projects through a series of masterclasses.
In January 2022, the participants will then pitch to Lamptey and other participating UK and US executives.
The participants have yet to be announced.
UK executives taking part in addition to Lamptey, head of UK features at Netflix, and Yusef, head of development at BBC Film, are: Jessica Loveland (head of new writing at BBC), Clelia Mountford (co-founder of Merman), Bennett Mcghee (co-CEO of Home Team), Elisa Alvares (founding director of Jacaranda Consultants).
Confirmed US executives taking part are Maddie Breeland (Anvil Pictures), Janet Jeffries (Lawrence Bender Productions), Justin Ross (Bohemia Group), Ian McKnight (Anonymous Content), Giselle Johnson (Screen Gems) and Chris Deckard (Fictional Entity).
Creative Corridor is a collaboration between UK charity the Independent Film Trust and US screenwriting education and training platform Roadmap Writers. A sponsorship deal with UK-based pitching platform, Smash, will make the programme free to access for ethnically diverse writing and producing talent.
According to research conducted by the Creative Diversity Network, fewer than 2% of writers working in UK TV identify as Black, while only 2.4% of production executives and 4.4% of series producers identify as Black, Asian and minority ethnic.