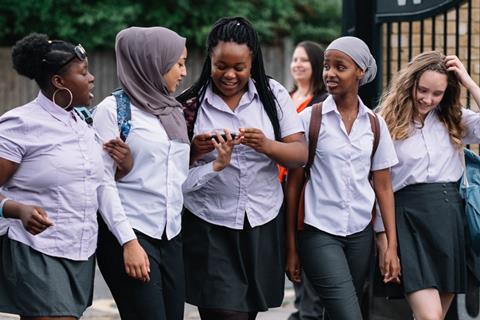 A UK campaign encouraging audiences to return to cinemas and watch local independent films has launched today.
The marketing push is being spearheaded by BIFA (British Independent Film Awards) and will initially focus on young audiences through an advertising campaign on social media channels.
Following the launch, selected 'hero' titles on release in cinemas will be highlighted as well as those longlisted in BIFA's talent categories, award nominees and winners.
The first film to be supported will be Sarah Gavron's Rocks, which was initially set to be released in April but was pulled due to the pandemic and will now open on September 18 through Altitude.
Further films that feature in the campaign trailer include Claire Oakley's Make Up, Rose Glass' Saint Maud and past BIFA nominees and winners Beast, Beats, Wild Rose, Animals and Eternal Beauty.
The initial push, which is backed by an award from the BFI Audience Fund, comprises three strands beginning with ad campaign #ThisIsYourCinema, which will focus on 10 key locations across the UK, supporting the reopening of independent cinemas. It will run on Instagram and Snapchat and will also carry the #LoveCinema hashtag, which has spearheaded an industry campaign over the past few weeks.
It will be followed by #ThisIsMyCinema, working with cinemagoers to create additional online user-generated content, and #ThisIsOurCinema, celebrating individual independent theatres.
Further elements of the campaign will roll out over the autumn, including live online and in-person events focussed on new independent films and those highlighted by the awards. It will run until March 2021.
BIFA co-directors Amy Gustin and Deena Wallace said the marketing push was part of "an enormous effort needed across all parts of the industry to bring audiences back to the cinema".
Social distancing and face coverings remain in place at UK cinemas due to the virus crisis and many venues remained closed, although the majority of the country's screens have now reopened.