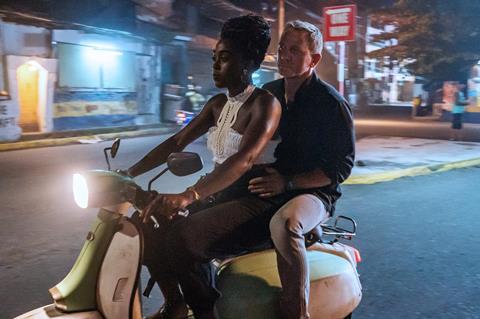 Speaking today at the Westminster Media Forum policy conference, Phil Clapp, chief executive of the UK Cinema Association (UKCA), revealed that UK cinemas enjoyed a record-breaking October.
Although UK cinema attendance went up in August before dropping in September, October turned out to be "the strongest October in terms of cinema-going in the last decade".
The UK cinema sector had been been doing robust business prior to the Covid-19 pandemic but box office plummeted from March 2020 as soon as the first lockdown was initiated. In spite of a brief resurgence in summer and early autumn, results remained poor.
Since the reopening of cinemas in May 2021, however, Clapp said there had been "strong recovery [even if] it has not been a linear recovery".
No Time To Die, Venom: Let There Be Carnage, Dune and other titles have been luring back spectators in significant numbers. Nonetheless, total financial losses incurred by UK cinemas as a result of the pandemic are estimated at an astronomical £2bn.
"That covers not just box office; that covers food and drink, private hire, screen advertising – a whole range of things," Clapp said of the enormous hole left in exhibitors' pockets since the Covid crisis began.
"No sector can survive that kind of financial hit without support and this is the point at which I gratefully acknowledge the support which the government provided both in terms general business support, particularly the furlough scheme."
In April and May 2020, it is estimated that 97% of the UK cinema workforce was on furlough. "It's a customer-facing business and when there are no customers, there's no need for those staff," said Clapp.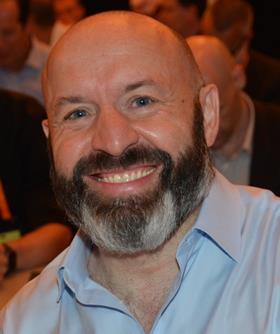 Clapp also pointed to the support offered through the Cultural Recovery Fund, noting that, as a result of this support, few cinemas have gone out of business directly as a result of Covid. "Less than the fingers on one hand," he claimed.
While venues may have closed due to non-Covid related issues, Clapp said that a dozen new sites have also opened since May this year.
"All that government support means we are in a place where we can and we will recover but nobody is pretending it will be a straightforward road," the UKCA boss continued.
UK box office for 2021 is predicted to end up at just under the £600m mark and, in 2022, all being well, to rise to £900m. While significantly down on the 2015-2019 annual average of £1.25bn, that still represents a solid recovery.
Clapp acknowledged, however, that tough issues around matters including rental agreements on commercial tenancies still need to be negotiated "before we can say that we are out of the woods entirely in terms of some of the financial clouds [around Covid]".
"We have seen just in the last couple of weeks that Covid is certainly not in the rearview mirror," he added, citing the introduction of Covid passes in Wales and the anxiety being caused by the latest Covid variant.
Other challenges include the rise in the cost of living which, UKCA research suggests, is beginning to affect decisions on cinema-going. "We would always say that cinema is an affordable experience but that [the rise] will start to factor in to ticket prices."
On a more positive note, Clapp spoke of the "strong and stable film slate" currently available to bookers after last year's misadventures with US studios continually delaying and changing release dates.
As for the windows debate and the rise in streaming, Clapp spoke of "ongoing discussions" that will last for "months and even years" as the business models of some of the studios change.
Clapp also pointed to the lesson that can be learnt from certain European countries which fared better than UK exhibitors during the pandemic because they were able to "rely on a more diverse film slate during periods when the US studios weren't providing content."
"We understand that the US studio content will always be a key part of the content mix but there is an opportunity for us to take a broader view in terms of the kind of films that get to the screen," Clapp argued.