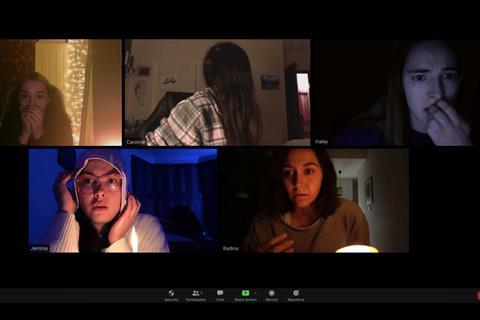 UK exhibitors and distributors have reacted with frustration to the new English 'Tier' regulations that mean cinemas in large parts of the country will not be able to open next week at the end of the second national lockdown.
Frantic lobbying is underway to persuade the government to revise the restrictions. At present, cinemas in Tier 3 regions which include the major cities of Manchester, Newcastle and Bristol, must remain closed.
As matters stand, around 200 UK cinemas will not be allowed to screen Warner Bros' Wonder Woman 1984 – one of the flagship titles expected to drive audiences back into theatres – when it is released on December 16.
"Going into the lockdown, cinemas in Tier 3 were able to operate and did so without any incident," said Phil Clapp, CEO of the UK Cinema Association (UKCA).
He is now trying to talk with members of parliament in all the Tier 3 areas where cinemas are staying closed to highlight "that this is done entirely [without] any evidence of risk" and that "it is hugely damaging not just to the cinemas themselves but also to the local communities."
Whether regions are in the correct tier will be reviewed on December 16.
FDA support
UK distributors are also calling for cinemas in Tier 3 to be allowed to reopen.
"Hopefully we are in the process of turning a corner after a tumultuous year for the industry, but the closure of cinemas under Tier 3 in England does make it very difficult for distributors to plan their upcoming releases," said Andy Leyshon, chief executive of the Film Distributors Association (FDA).
"Distributors need to logistically plan where they can play their films and commit in advance to sizeable marketing budgets in order to entice a cinemagoing audience, none of which is easy with an ever-shifting cinema landscape.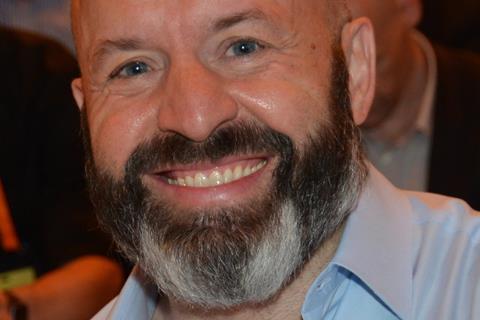 "Given the previously implemented cinema safeguarding measures, it would greatly benefit the sector if cinemas in Tier 3 were afforded a more nuanced approach, rather than simply being included under the generic 'indoor entertainment' bracket."
Independent exhibitors and curators in Tier 3 described their despair at not being able to open as hoped on December 3.
"I don't think the government has got any handle on this," said Jason Wood, artistic director, film and culture, for Home in Manchester.
"As a venue, we worked incredibly hard to get the venue back open. We abided by all the measures. We worked really hard with distributors to have a good line-up for December. It does feel like a blow."
Wood's remarks were echoed by Mark Cosgrove, cinema curator at Watershed in Bristol.
"It is really frustrating," said Cosgrove. "This time round, with the [second] lockdown, staff morale is just not brilliant. We had that period when we opened and audiences came back. It was great – it felt really positive. We all understand why it's happening but [not reopening] begins to knock your confidence."
Some exhibitors fear distributors will not release their big titles until April 2021.
"My sense with the second lockdown is that a lot of product has now been pushed back," said Cosgrove. "I now feel that it is not going to get back to normal until the next financial year. What is frustrating is that we all spent a lot of time on guidelines and health and safety."
Having had to "bin" an early December reopening, Cosgrove is hoping the venue may be able to reopen after the review on December 16.
Wales, Scotland and Northern Ireland
The UK cinema landscape is presenting a very fragmented picture. Cinemas in Wales have been allowed to reopen since mid-November following a so-called national coronavirus "firebreak". But many sites remain closed as operators mull over whether it will be profitable to reopen them.
Scotland has its own tier system. Venues in the Central Belt, which includes Edinburgh and Glasgow, are closed but cinemas elsewhere in the nation, for example the Eden Court in Inverness, remain open.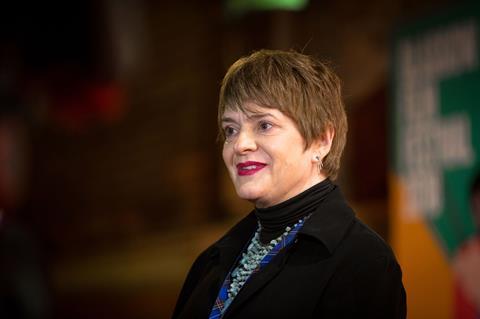 Allison Gardner, chief executive of Glasgow Film, which runs the Glasgow Film Theatre, lamented the uncertainty.
"We don't think [Glasgow] will go from Tier 4 to Tier 2 very easily," she said. "If we go from 4 to 3, we will still be shut. I strongly suspect we will not be open until January."
In Northern Ireland, cinemas are closed again.
"About a week ago, the Northern Ireland executive did an about-face and decided it would extend the lockdown from today for another two weeks," Clapp said, pointing out that some venues which had been allowed to open for a week had then had to close again.
"It doesn't allow any kind of long-term planning," Clapp added. "Our sympathies are absolutely with colleagues in distribution who are having to plan for release strategies not knowing when cinemas are going to be open and not knowing which cinemas will be open."
When the second lockdown began in early November, UK distributor Vertigo shifted release dates for its new film, Sound Of Metal, from December into late January 2021.
"It's a great movie that needs cinema support," said Vertigo's managing director Rupert Preston of the decision.
However, Vertigo is giving a day-and-date release next week to Rob Savage's horror film Host. "We are trying to go as widely as we can and seem to be getting good support," Preston said.
"The bigger challenge is for January and February. Big chunks of the UK like Manchester and Bristol are not open. It makes it difficult to plan for theatrical releases in that period because government keeps changing its policy."
Many cinemas in England will be reopening next week. Alongside Wonder Woman 1984, there are plenty of new titles being released in December including Warner Bros' Superintelligence, expected to go out on 300 screens, and Universal's Let Him Go, set for a similar-sized release.
Leading independent cinema circuit Curzon has confirmed it will open at least 10 sites from December 10. "Basically [all] the cinemas that are able to open," a Curzon spokesperson confirmed.
The company, which releases titles day and date on its own Curzon Home Cinema platform, is promising audiences will still be able to see Curzon films, even when cinemas in their regions are closed.
"We'll have a slate of films that runs through December and into spring 2021," said the spokesperson. "We'll have to take a flexible approach to the theatrical roll-out on those, playing in places where we can and hoping to book into closed sites when they are back up and running. All will be on Curzon Home Cinema."
Adding to the sector's frustration, not a single case of Covid has yet been linked to cinemas.
"We are aware of a handful, maybe half a dozen instances, where staff have tested positive but that has not been something traced back to a cinema," Clapp said. "With some confidence, we can say that in the UK, there has not been a single case of coronavirus traced back to a cinema."
Boutique cinema operator Everyman will reopen 25 of its 35 venues from December 2, including all 13 in London.
Roll on 2021
The major UK exhibition chains are looking to 2021 for business to return to normal. In its statement to investors earlier this week, Cineworld revealed it was basing its forecasting on cinemas reopening "no later than May 2021".
In spite of the chaos being caused by the new tier system, those within exhibition are still striking a bullish note on the longer-term prospects for the business.
"These are pretty hard-nosed bankers. If they put up $750m, that's a pretty serious vote of confidence in the business," noted an industry figure of Cineworld's recent restructuring, who asked to remain anonymous. "The bigger chains are going to wait one way or another until the distributors are ready with their slates which hopefully – presuming there is a vaccine in place – will be by the spring.
"For the smaller exhibitors, it is pretty terrible. I weep for them."
Vue Cinemas and Odeon did not respond to Screen's request for comment.