Independent festival strand unveils 2017 line-up.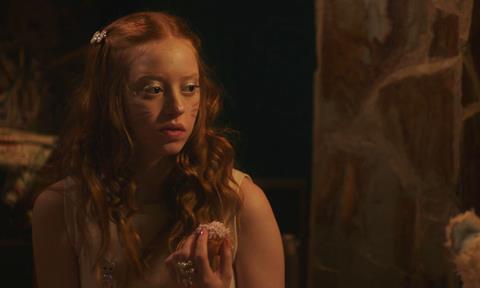 The line-up for the 2017 edition of the Venice Film Festival's independent parallel strand Critics' Week (Aug 30 – Sept 9) has been revealed.
Organised by the National Union of Italian Film Critics, the selection is curated by the general delegate of the Venice Critics' Week Giona A. Nazzaro with the selection committee comprised of Luigi Abiusi, Alberto Anile, Beatrice Fiorentino and Massimo Tria.
Following last year, when UK filmmaker Alice Lowe's directorial debut Prevenge opened Venice Critics' Week, this year's opener is again a feature debut from a UK female director.
Writer-director Deborah Haywood's Pin Cushion will screen out of competition as the strand's opening film. Starring Lily Newmark and Joanna Scanlan, the film is produced by Gavin Humphries with Maggie Monteith of Dignity Film Finance. Executive producers are Josephine Rose, Chis Reed, and Lizzie Francke for the British Film Institute (BFI).
Pin Cushion is an all-girl gothic fairy tale set in the British working-class suburbs.
Closing Venice Critics' Week this year will be Diego Olivares' Italian feature Poison – The Land Of The Fires (Veleno).
The strand's competition line-up features seven features from countries including Italy, Germany and France. See the full list below.
The 2017 Venice Crtics' Week line-up:
Crater (Il Cratere) dir. Luca Bellino, Silvia Luzi (Italy)
Drift dir. Helena Wittmann (Germany)
The Wild Boys (Les Garcons Sauvages) dir. Bertrand Mandico (France)
The Gulf (Korfez) dir. Emre Yeksawn (Turkey, Germany, Greece)
Sarah Plays A Werewolf (Sarah Joue Un Loup Garou) dir. Katharina Wyss (Switzerland, Germany)
Team Hurricane dir. Annika Berg (Denmark)
Hunting Season (Temporada De Caza) dir. Natalia Garagiola (Argentina, USA, Germany, France, Qatar)
Special events, out of competition
Pin Cushion dir. Deborah Haywood (UK) OPENING FILM
Poison – The Land Of Fires (Veleno) dir. Diego Olivares (Italy) CLOSING FILM