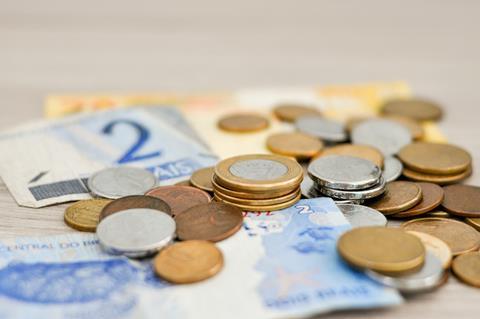 UK film organisations were among more than 10,000 companies to publicly disclose pay gaps between male and female workers this week.
The figures from public organisations, distributors, exhibitors and post-production houses show that, with a few exceptions, limited progress has been made on gender pay imbalance since last year.
All organisations employing more than 250 people were required by the government to publish their 2018 figures by either March 31 (public sector) or April 5 (businesses of charities).
On the distribution side, Disney revealed that men earn 20.9% more on average than women, with Warner Bros Entertainment UK disclosing a gap of 25.3% in favour of men. Both figures are slightly better than last year.
Going in the opposite direction however are Columbia Pictures, which runs Sony's UK film and TV operations, revealing a gap of 25.6%, and Universal owner NBCUniversal, from 3.2% in favour of men in 2017 to 7.9% last year.
No figures were available for Netflix, Amazon Studios or 20th Century Fox.
Those figures are mean hourly rates, measuring the average difference between a woman's hourly wage and a man's hourly wage across the entire company.
Looking at the public sector, The British Film Institute has made slight improvements on the previous year, with a gender pay gap of 0.4% in favour of men (compared to 0.5% in 2017). The BBC and Channel 4 have also improved, but are still at 8.4.% and 22.6% gender pay gaps in favour of men respectively.
In exhibition, Vue Entertainment reported that women's pay was 2.6% lower than men, a disappointing figure as women's pay was 4% higher in 2017.
The biggest pay gap was once again Odeon Cinemas, with 27.4% in favour of men, compared to 12.5% the previous year.
A success story was Everyman, with women's pay 6.6% higher then men's, compared to 6.3% lower in 2017.
The figures for Cineworld and United Cinemas International (part of the Odeon group) have also improved on the previous year (6.6% and 4.7% in favour of men respectively).
Further results can be found on the UK government's service. Screen has highlighted key film industry-related companies below.
Organisations
British Film Institute
Women's mean hourly rate is 0.4% lower than men's
Women's mean bonus pay is 20.9% lower than men's
BBC
Women's mean hourly rate is 8.4.% lower than men's
Women's mean bonus pay is 2.5% lower than men's
Channel 4
Women's mean hourly rate is 22.6% lower than men's
Women's mean bonus pay is 39.5% lower than men's
Studio facilities
Pinewood Group Ltd
Women's mean hourly rate is 25.8% lower than men's
Women's mean bonus pay is 75.1% lower than men's
Warner Bros Studios Leavesden Ltd
Women's mean hourly rate is 16.7% lower than men's
Women's mean bonus pay is 61.6% lower than men's
Exhibitors
Vue Entertainment
Women's mean hourly rate is 2.6% lower than men's
No bonuses were paid
Cineworld Cinemas
Women's mean hourly rate is 6.6% lower than men's
Women's mean bonus pay is 36% lower than men's
Picturehouse Cinemas
Women's mean hourly rate is 4.3% lower than men's
Women's mean bonus pay is 37.9% higher than men's
Odeon Cinemas
Women's mean hourly rate is 27.4% lower than men's
Women's mean bonus pay is 49% lower than men's
Everyman Media
Women's mean hourly rate is 6.6% higher than men's
Women's mean bonus pay is 64.6% lower than men's
United Cinemas International (UK)
Women's mean hourly rate is 4.7% lower than men's
Women's mean bonus pay is 32.8% lower than men's
Distributors
Warner Bros Entertainment UK
Women's mean hourly rate is 25.3% lower than men's
Women's mean bonus pay is 70.6% lower than men's
Walt Disney Company UK
Women's mean hourly rate is 20.9% lower than men's
Women's mean bonus pay is 48.4% lower than men's
Columbia Pictures Corporation
Women's mean hourly rate is 25.6% lower than men's
Women's mean bonus pay is 47.2% lower than men's
NBC Universal
Women's mean hourly rate is 7.9% lower than men's
Women's mean bonus pay is 15.2% higher than men's
VFX and post production
Framestore
Women's mean hourly rate is 21.1% lower than men's
Women's mean bonus pay is 5.1% higher than men's
Double Negative
Women's mean hourly rate is 23% lower than men's
Women's mean bonus pay is 61% higher than men's
The Farm Post-production
Women's mean hourly rate is 1.1% higher than men's
Women's mean bonus pay is 30.4% lower than men's