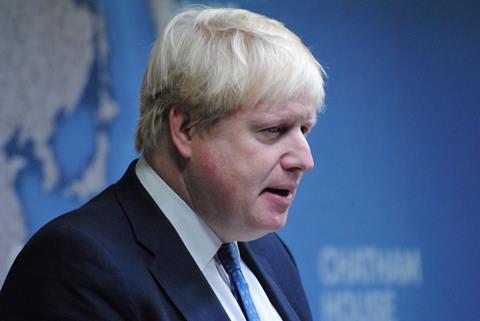 All cinemas in the UK must close from tonight according to prime minister Boris Johnson.
He announced the measures at a press conference tonight, with nightclubs, theatres, gyms and leisure centres also ordered to close "as soon as they reasonably can". Johnson said the situation would be reviewed each month.
All the major UK cinema chains have already shut down this week, with just a handful of independent chains still open. Cineworld has announced staff layoffs.
The UK's chancellor of the exchequer Rishi Sunak also announced an "unprecedented" economic stimulus package, which includes paying 80% of wages for employees not working, up to £2,500 a month.
The main element of this historic intervention is a Coronavirus Job Retention Scheme – a grant to cover the wages of people who would otherwise be laid off. Companies can apply for funds to keep their workers on payroll and ensure they are paid up to 80% of their usual salary, with a ceiling of £2,500 per month (businesses can top up if desired).
Sunak's wide-ranging support package, revealed this afternoon, will also allow freelancers to receive access to Universal Credit for the first time. It includes the suspension of the minimum income floor so that the self-employed can gain access to the credit system.
However, the measures were strongly criticised by broadcast union Bectu for not going far enough to cover freelance or self-employed workers.
Head of Bectu Philippa Childs said: "The Chancellor's support package for workers will come as a devastating blow to freelance and self-employed workers who needed much more support than they are being given.
"These workers are looking to the Chancellor in desperation for a vital lifeline and he has badly let them down, despite his grand promise to do 'whatever it takes'.
"It is clear the Chancellor simply doesn't understand the hardship these workers are in – telling them to simply claim universal credit while other workers have their incomes protected is cruel and unfair."
Bectu reported this week that almost half of the UK's freelancers have already lost money due to the coronavirus crisis.
Childs did however praise the government for delaying the self-assesssment tax deadline. "[This] is something Bectu had been campaigning for and we are pleased the Chancellor has listened to us and our members on this but it really is the least he could have done."
She added: "He must urgently revise his income support plan to include these workers and not force them onto the welfare system and we will be making urgent representations to government to make sure all our members are protected during this crisis."