UK sales and finance outfit The Salt Company has kicked off a new filmmakers cooperative to support new British talent who want to make commercial films.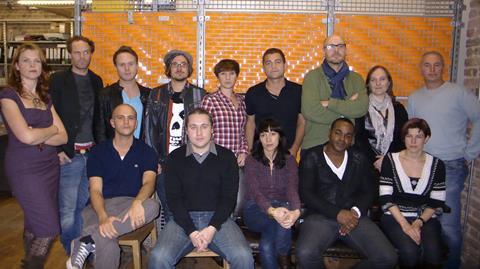 The co-op, called The Vipers Nest, launches with 13 British directors, writers and producers.
"There is strength in numbers and we believe that together this talented group can shake things up," said Salt's Samantha Horley in a statement. "In the UK industry it often seems that commercial is a dirty word. So we selected thirteen first time British directors, writers and producers to become members of The Vipers Nest. All The Vipers have an extremely impressive body of work in TV, ads, shorts or music videos.
"Salt will provide encouragement, experience and a forum in which The Vipers can collaborate creatively and practically as well as explore every aspect of the filmmaking process. By empowering The Vipers, we hope that connections will be forged and quality commercial films made."
One of the participants, director Susie Watson, told Screen: "As a director becoming a Viper has put me in really fantastic position. Not only has it given me the chance to meet an extremely diverse, exciting and very talented mix of fellow filmmakers but also the opportunity to nurture each other and collaborate with the aim of making some truly fantastic British movies that benefit from all our combined knowledge, experience and strengths."
Another Viper, Corin Hardy, added: "Being welcomed into the Vipers Nest felt a bit like joining Fight Club at first; I didn't know what to expect or who I'd be meeting - but once we'd all introduced ourselves over a glass of wine it became apparent that there is a great potential for exciting collaborations & opportunities within this pool of like-minded folks, each coming with individual strengths and different film-making experiences. So perhaps it's in fact more X-Men that Fightclub - everyone is eager to make Vipers Nest go further than initial meetings - so I guess I should say watch this space - and bring forth the Vipers."
Salt won't have any rights in the projects arising from the Vipers, and the scheme doesn't have any public funding.
Salt selected the 13 from 150 applicants; the Nest is now closed for new members unless the 13 decide otherwise.
The founding Vipers are:
Rachel Dargavel, producer (Steel Mill Pictures)
Bob Ford, producer (LOKI and Greg & Bob & Co)
Corin Hardy, director (working on Refuge with Sam Raimi, The Good People with Occupant Films and Frogs Legs with Brilliant Films)
Jonathan Hopkins, director/writer (made short One Man And His Dog, developing two feature scripts)
Kevin Lehane, writer (wrote Grabbers, which will shoot this year)
Gael Mclaughlin, producer (developing feature Madam Samurai)
China Moo-Young, director (former Screen International Star of Tomorrow)
Dan Nathan, director (recently finished short Critical Eye)
Christopher O'Reilly, producer/writer (developing animated features)
Adam Randall, director/writer (currently in post on Ruby Films short Venus & the Sun)
Junior Rhone, writer/producer (developing feature screenplay The Young Sicilians)
Sam Walker, director/writer (worked on Hamlet for RSC; made shorts including Tea Break)
Susie Watson, director (worked on TV series The Well and short Small Dark Places)
More information on each Viper, including representation and info on current projects, can be found at the Salt website.